Announcement!
Thanks to all your patience and support, we are proud to finally announce the re-opening of the John C. Storms Museum! October 12, 2019, will be our ribbon cutting and proper reopening activities, and October 13, 2019, will be a regularly scheduled open day with some activities planned. Please check here, or our Facebook page, for information regarding the museum, and for upcoming programs and special events. Thank you for your patience and support.
This Quarter at PHS…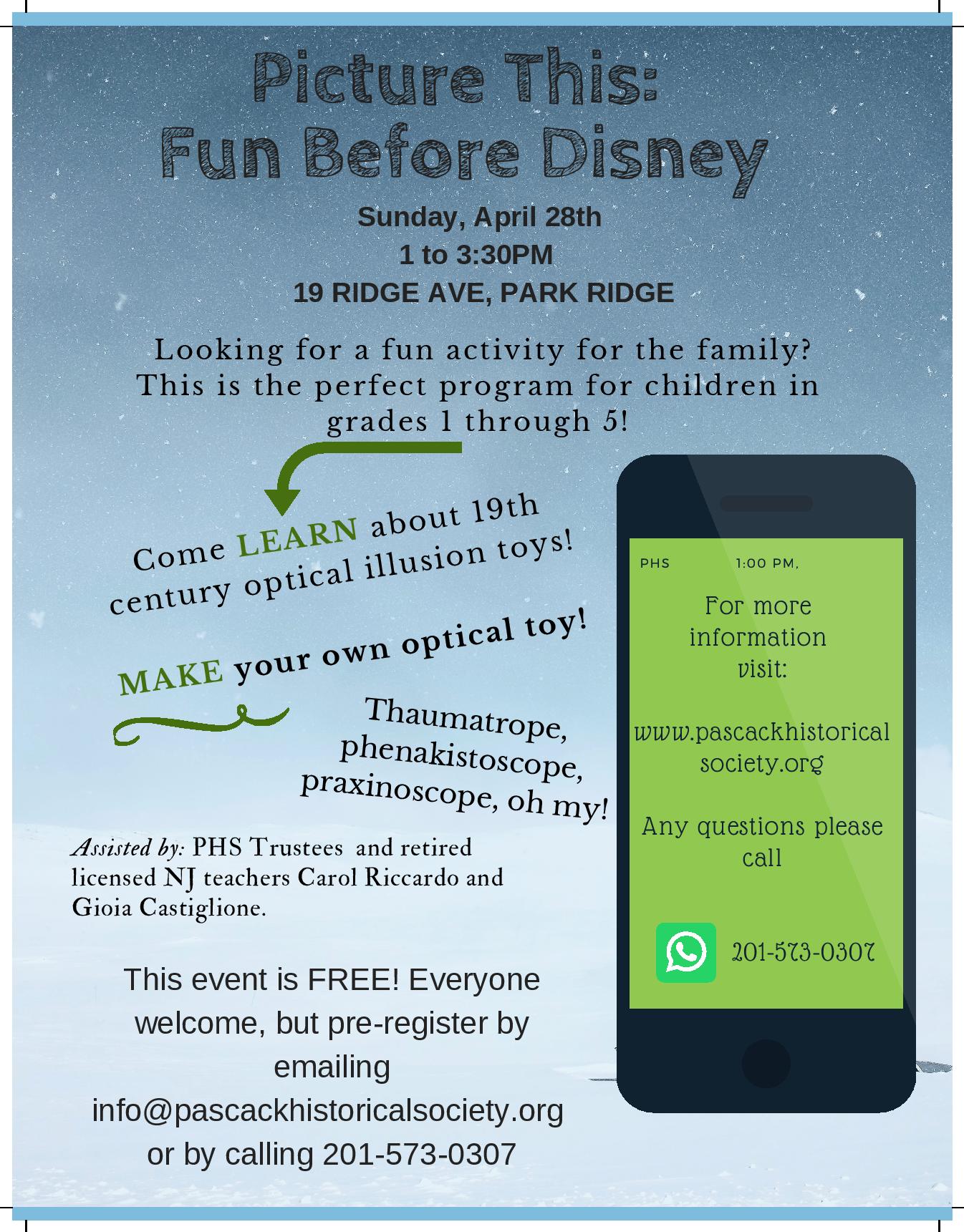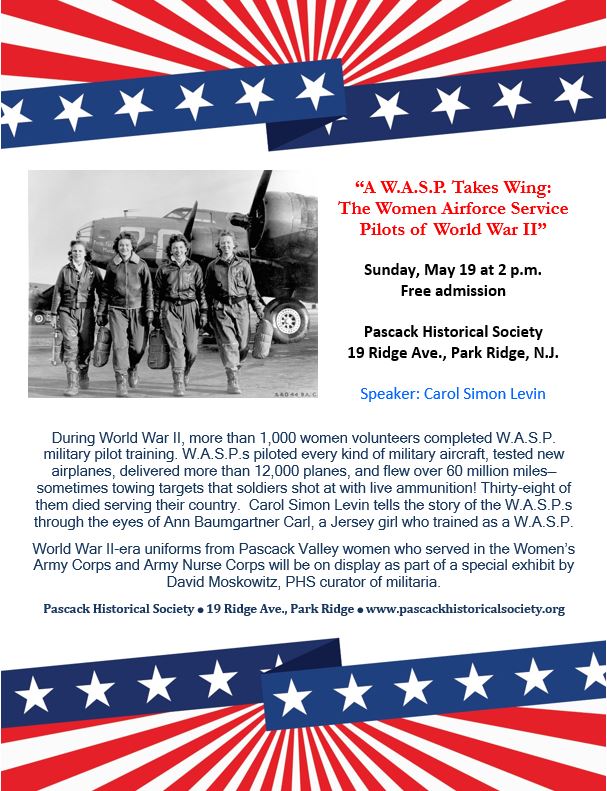 Educational Materials
Visit Eagle Scout Daniel Tallman's Historical Trail of Park Ridge. Research support provided by Pascack Historical Society.
Please watch our educational video on the history of Pascack Wampum; From Pascack To The Plains: The Story Of Campbell Wampum. Research compiled from the Pascack Historical Society Ephemera collection and primary source accounts. To view such information, please make an appointment, and a donation is appreciated.
EDUCATION & RESEARCH CENTER
MUSEUM
HISTORICAL SOCIETY

We are a regional educational and research center that tells the story of life in the Pascack Valley from dinosaur times to the present day.

The Society's newsletter, RELICS, is mailed to our members four times a year and is now indexed by title on the "Relics Index" page of this website.

The Pascack Historical Society Museum is open all year long. We offer educational and enrichment programs for all age groups- tiny tots to senior citizens. Our barrier-free Museum is the home of thousands of artifacts and many displays that chronicle the life of the Pascack Valley from Lenape Indian days until the present. Special exhibits take place throughout the year on subjects pertaining to the origins of the people of northern New Jersey.

PUBLIC HOURS:
Wednesday: 10 a.m. to 12 p.m.
Sundays: 1 p.m. to 4 p.m.
Admission is free. Donations accepted.

Special group tours at other hours may be arranged by calling (201) 573-0307.

We are located at 19 Ridge Avenue in Park Ridge, NJ.

P: (201)-573-0307
E: info@pascackhistoricalsociety.org

The Pascack Historical Society is a 501(c)(3) organization that was incorporated on October 13, 1942 by a group of historically minded citizens. It is a membership-based not for profit organization that promotes and preserves the early history of the Pascack Valley and its peoples.

We have NEVER had a paid employee, and we think that is a remarkable accomplishment. The Pascack Historical Society receives no regular government funding and relies on membership dues and donations to keep our boat afloat. Your donations are always appreciated and welcome.