EDMUND A. MODERACKI

TO SPEAK ABOUT
STAR- SPANGLED

BANNER HISTORY
It took 116 years for the Star-Spangled Banner to be officially recognized as our national anthem. Hear the reasons why when the Pascack Historical Society welcomes local historian and author Edmund A. Moderacki who will present, The Star-Spangled Banner: A Military and Musical History, on Sunday, July 23 beginning at 2 p.m. at the Society's headquarters at 19 Ridge Avenue, Park Ridge.
Admission is free to the barrier-free museum and children are welcome when accompanied by an adult.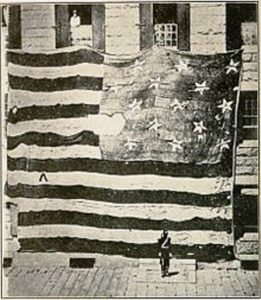 In 1873, at the Boston Navy Yard, we see a soldier standing watch over the 40 by 30 foot flag that flew over the 1814 British attack on Baltimore's Fort McHenry.
The talk will be about the events leading up to the British burning of Washington in 1814, the attack of Fort McHenry in Baltimore, Maryland, Francis Scott Key's penning of the poem that became The Star-Spangled Banner and the adoption process of the song as our national anthem. Some music will be performed during the talk and a few flags from the Society's militaria collection will be on display.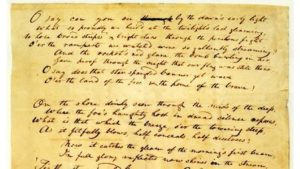 Francis Scott Key was a young lawyer and poet in 1814 when he witnessed the savage British attack on Baltimore's Fort McHenry inspiring him to write a poem that eventually became the Star-Spangled banner. Here are the first few verses in his own handwriting.
Moderacki, a resident of the Township of Washington, who retired as a music teacher in River Vale, received his BA from Montclair State College and an MA from Hunter College (CUNY). He remains active in the musical community as a member of the Bergen County Teen Arts, Music Educators of Bergen County,Inc., conductor of the Waldwick Band and assistant conductor of the Ridgewood Symphony orchestra. He is River Vale's Municipal Historian and author of the book, Images of America: River Vale and many other historical articles.
Complimentary coffee and homemade cake will be served. A question and answer period will follow Moderacki's presentation. For further information or directions call 201-573-0307.
== =============================================================
VISIT EAGLE SCOUT DANIEL TALLMAN'S HISTORICAL TRAIL OF PARK RIDGE BY CLICKING THE LINK TITLED "PARK RIDGE HISTORICAL TRAIL" BELOW
=================================================================
BROWNIES VISIT
PHS volunteers welcomed 19 Brownies from Hillsdale to the museum on November 18th. The troop spent the afternoon learning about the Lenape Indians through interactive activities and exhibits. They also received a tour of the museum's exhibits to learn about early Dutch and Victorian everyday life and houses.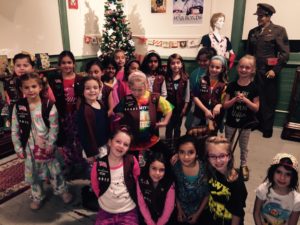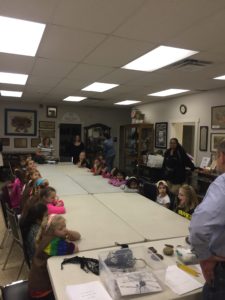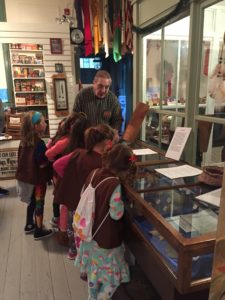 =================================================================
HARVEST HAPPENINGS
PHS welcomed a total of 22 children in grades K-5 and their parents to two fun filled days on November 11 and 12. Visit our site or our Facebook page for news of upcoming Pascack Adventures.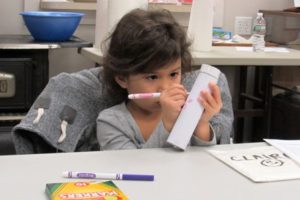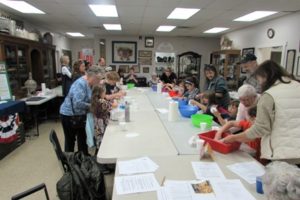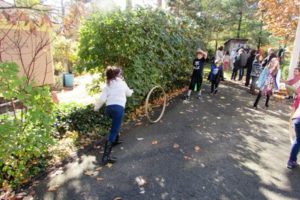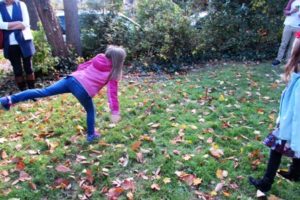 =============================================
Watch Our Latest Video!
From Pascack To The Plains: The Story Of Campbell Wampum
=================================================================
EDUCATION & RESEARCH CENTER
MUSEUM
HISTORICAL SOCIETY

We are a regional educational and research center that tells the story of life in the Pascack Valley from dinosaur times to the present day.

The Society's newsletter, RELICS, is mailed to our members four times a year and is now indexed by title on the "Relics Index" page of this website.

The Pascack Historical Society Museum is open all year long. We offer educational and enrichment programs for all age groups- tiny tots to senior citizens. Our barrier-free Museum is the home of thousands of artifacts and many displays that chronicle the life of the Pascack Valley from Lenape Indian days until the present. Special exhibits take place throughout the year on subjects pertaining to the origins of the people of northern New Jersey.

PUBLIC HOURS:
Wednesday: 10 a.m. to 12 p.m.
Sundays: 1 p.m. to 4 p.m.
Admission is free. Donations accepted.

Special group tours at other hours may be arranged by calling (201) 573-0307.

We are located at 19 Ridge Avenue in Park Ridge, NJ.

P: (201)-573-0307
E: info@pascackhistoricalsociety.org

The Pascack Historical Society is a 501(c)(3) organization that was incorporated on October 13, 1942 by a group of historically minded citizens. It is a membership-based not for profit organization that promotes and preserves the early history of the Pascack Valley and its peoples.

We have NEVER had a paid employee, and we think that is a remarkable accomplishment. The Pascack Historical Society receives no regular government funding and relies on membership dues and donations to keep our boat afloat. Your donations are always appreciated and welcome.