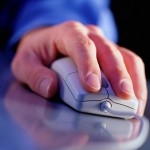 Those of us who love history "can never get enough of the stuff". Every organization brings a different message and story and enlarges our individual knowledge in some way. Listed below are a few websites you might like to peruse now and then. Some are high-tech, some are low-tech and some are no-tech. We list them as a convenience to you.
WE DO NOT ENDORSE ANY WEBSITE. WE HAVE NO AFFILIATION WITH ANY OF THE GROUPS LISTED HERE.
Websites you might be interested in.
Bergen County Division of Cultural & Historic Affairs
(great people here and extremely helpful- Carol Messer, Director and Janet Strom, Historian)
201-336-7274
---
Westwood Heritage Society
---
Bergen County Historical Society
---
New Jersey Historical Society
---
Lenape Indians
---
Early Dutch History
---
---
General Early American History
---
Local Washington Headquarters
---
History Channel- A&E Television Networks
---
History Website Source
http://www.besthistorysites.net
---
The American Philosophical Society- founded in Philadelphia by Benjamin Franklin.
---
The Daughters of the American Revolution
---
The National Archives
---
The National Park Service
---
Sons of the American Revolution
---
Genealogical Society of Bergen County
______________________________________________________________________________________
The Schoolhouse Museum
http://www.ridgewoodhistoricalsociety.org
_______________________________________________________________________________________
Archives of the State of New Jersey. First Series
https://archive.org/stream/archivesstatene00socigoog
_______________________________________________________________________________________