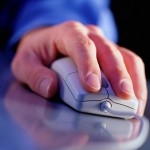 Those of us who love history "can never get enough of the stuff".  Every organization brings a different message and story and enlarges our individual knowledge in some way. Listed below are a few websites you might like to peruse now and then.  Some are high-tech, some are low-tech and some are no-tech. We list them as a convenience to you.
WE DO NOT ENDORSE ANY WEBSITE. WE HAVE NO AFFILIATION WITH ANY OF THE GROUPS LISTED HERE.
Going to one of the links below will bring you to another website. These websites are not owned by the Pascack Historical Society, and therefore we do not control the content. If you visit one of these, you do so at your own risk and you will be subject to the terms, conditions, and any applicable FEderal, State, and Local laws that may apply to said site.
American Philosophical Society- (founded in Philadelphia by Benjamin Franklin.)
Archives of the State of New Jersey. First Series
Bergen County Historical Society
Bergen County Division of Cultural & Historic Affairs– 201-336-7274
Daughters of the American Revolution
Dewint House- Local Washington Headquarters
Early Dutch History
General Early American History
Genealogical Society of Bergen County
Sons of the American Revolution