DR. MICHAEL NEVINS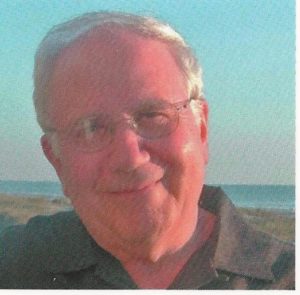 "My Fifty Years of 'Meandering' in Local Medical History"
Sunday, May 6 at 2 p.m.
Free admission
Did you know that Henry C. Neer, the first physician in the Pascack Valley, opened his practice in Pascack (Park Ridge) in 1865? More than a simple country doctor, Neer was also a father of nine, the borough's first mayor, and a musician, inventor, and pharmacist who patented his own pill-coating machine.
Then there's Bergen County physician William Vroom (1866-1966), who was the oldest living practitioner in the nation at the time of his death, having treated his last patient at the age of 97.  Throughout his career, he delivered over 3,000 babies on kitchen tables across northern Bergen County.
Bombay-born Dinshah Ghadiali moved to Hillsdale around 1912 and walked the line between genius and charlatan.  This pioneer aviator, who ran for governor of New Jersey and had over 30 inventions to his credit, was a pioneer of spectrochrome therapy – healing the body using colored light.
Medical historian Michael Nevins, M.D., a retired physician, will enlighten us with vignettes on these men and other Bergen/Rockland County medical notables from the past couple of centuries.
A question and answer period will follow the talk.  Nevins' latest book, STILL MORE Meanderings in Medical History, is available for purchase in the Pascack Historical Society Gift Shop.
Admission is free and complimentary coffee and cake will be available.