2017 – Current & Upcoming
REVIEWING U.S. ENTRY INTO WW I
The Pascack Historical Society (PHS) will recognize the one hundredth anniversary of our nation's entrance into World War One at 2 p.m., Sunday, April 30 at its barrier-free museum, 19 Ridge Avenue, Park Ridge with a talk by Anthony Troncone. Ph.D entitled "To Have the World Made Safe for Democracy". Admission is free. Children are welcome and encouraged to attend when accompanied by an adult.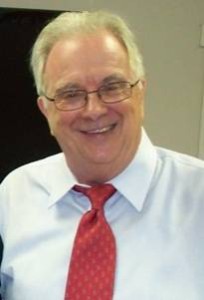 In his lecture, Dr.Troncone will discuss the events that led up to our country's declaration of war against the Central Powers on April 6, 1917, the domestic issues that contributed to American involvement in the war, the impact of President Woodrow Wilson's reformist agenda in shaping the VersaillesTreaty of 1919, and the continued effects the Treaty has had on today's world.
A popular speaker at the museum, Dr. Troncone is a professor in the History Department at Dominican College in Orangeburg, New York. He also serves as chair of the PHS Historical Advisory Board of Trustees. He earned his B.A. at Kean University and his M.A. and Ph.D. at Rutgers University. He founded and supervises the Dominican College/PHS Student Intern Program at the museum. This one-of-a- kind, program provides history students an opportunity to volunteer at the PHS museum, while they learn about the many aspects of museum studies and preservation.
In addition, "Over There" a display of WW I military uniforms, equipment and ephemera from the Society's collection, curated by PHSTrustee David M. Moskowitz, will be available for viewing.
A question and answer session will follow the talk. For further information log onto www.pascackhistoricalsociety.org or call 201-573-0307.
=============================================
Stones and Bones II
On Tuesday, February 21, a favorite event was reinvented for the indoors as children in grades 1-5 were invited to explore archaeology related activities with their families by becoming archaeologists themselves with a small-scale excavation! Thirteen youngsters were taught the basics of archaeology and then proceeded to prepare their own mini-exhibit of their findings during a fun-filled afternoon.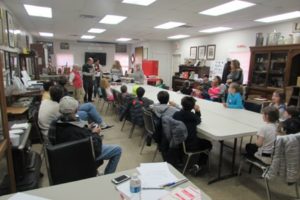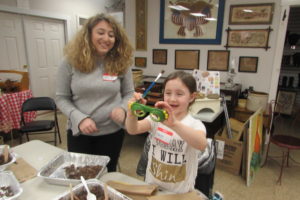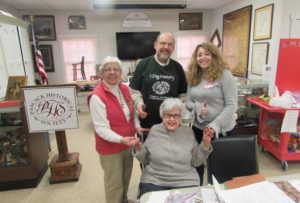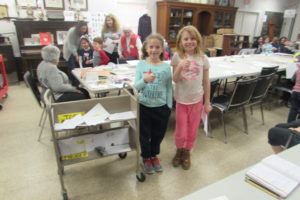 Dr. Anthony Troncone
April 30th
Dr. Troncone, who previously spoke to the society about the recent presidential election, will be speaking about the events leading to the United States joining WWI.
Looking for that one special gift for 2017???
The Pascack Historical Society's latest publication – Pascack Valley Tales II- edited by Katharine P. Randall of Hillsdale, is available for sale at their Museum at 19 Ridge Avenue, Park Ridge on Wednesdays from 10 a.m. until noon and Sundays from 1 until 4 p.m. The limited 176-page soft cover book is also available at Shaw's Book Shop, 267 Center Avenue in Westwood.
The attractively bound book contains more than 70 entertaining and historic stories and photographs about the eight towns (Hillsdale, Westwood, Woodcliff Lake, Emerson, Montvale, River Vale, Township of Washington, Park Ridge) that compromise the Pascack Valley. The text and content is suitable for all ages. Stories range from intriguing tales of local activities during the Revolutionary War to surprising events in the 20th century.
The book costs $20.00 a copy.