DECEMBER 14 FAMILY FUN DAY SUNDAY
On Sunday, December 14, the Society gave visitors a chance to take a short break from 2014 and travel back in time to a day before television, laptops, cell phones, and I-pads. Imagine, a day when people actually spoke to one another and interacted together!
Visitors of all ages had the opportunity to see and touch some of the Society's oldest and most interesting toys, type on an old-fashioned typewriter, hear a player piano, use a stereoscope and/or hear a 1913 record played on an early 20th century Victrola.
While visiting, guests also explored our Gift Shop and were treated to free cookies, coffee and juice provided by Society volunteers. It was a magical afternoon that will long be remembered.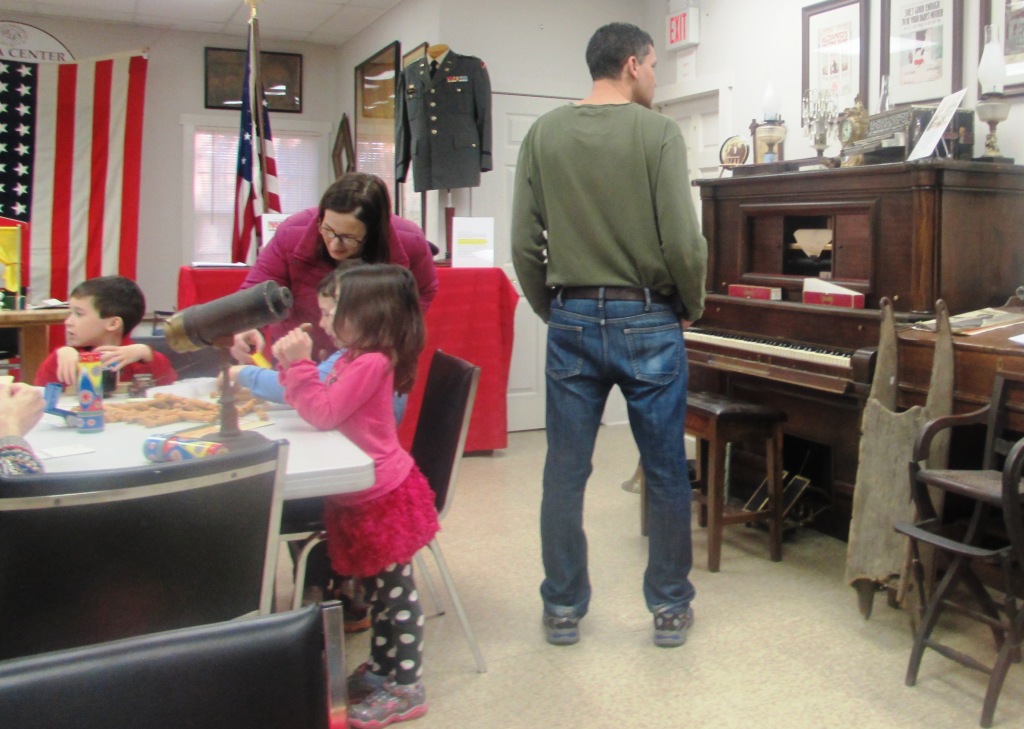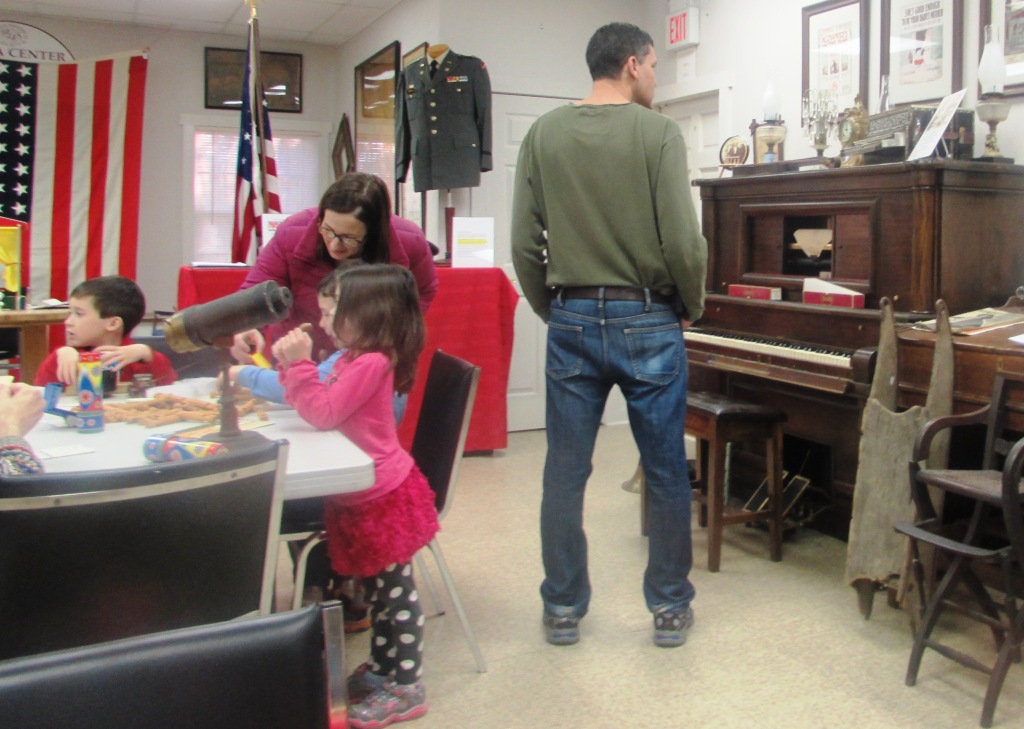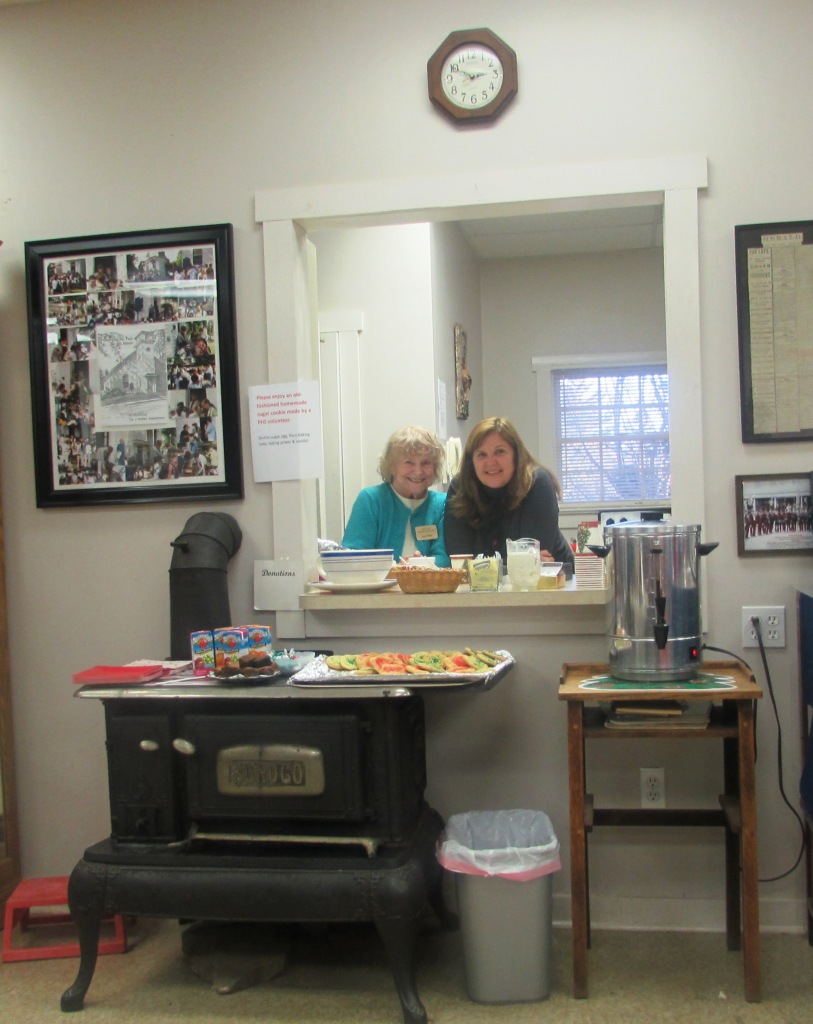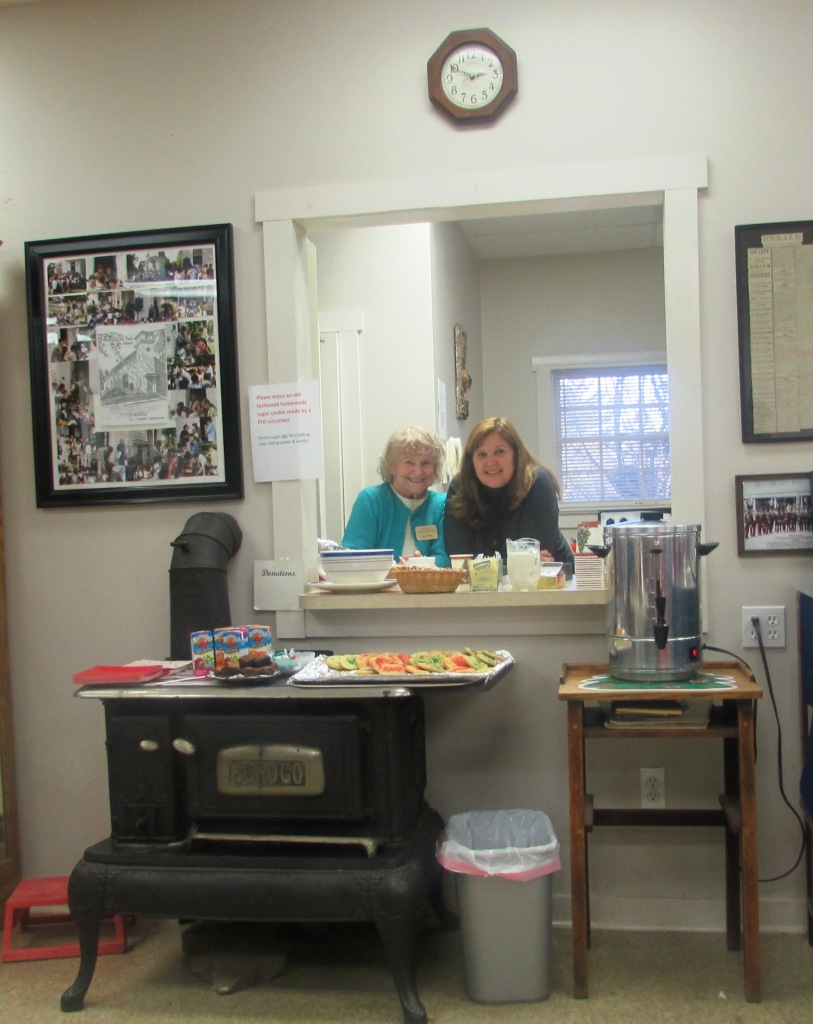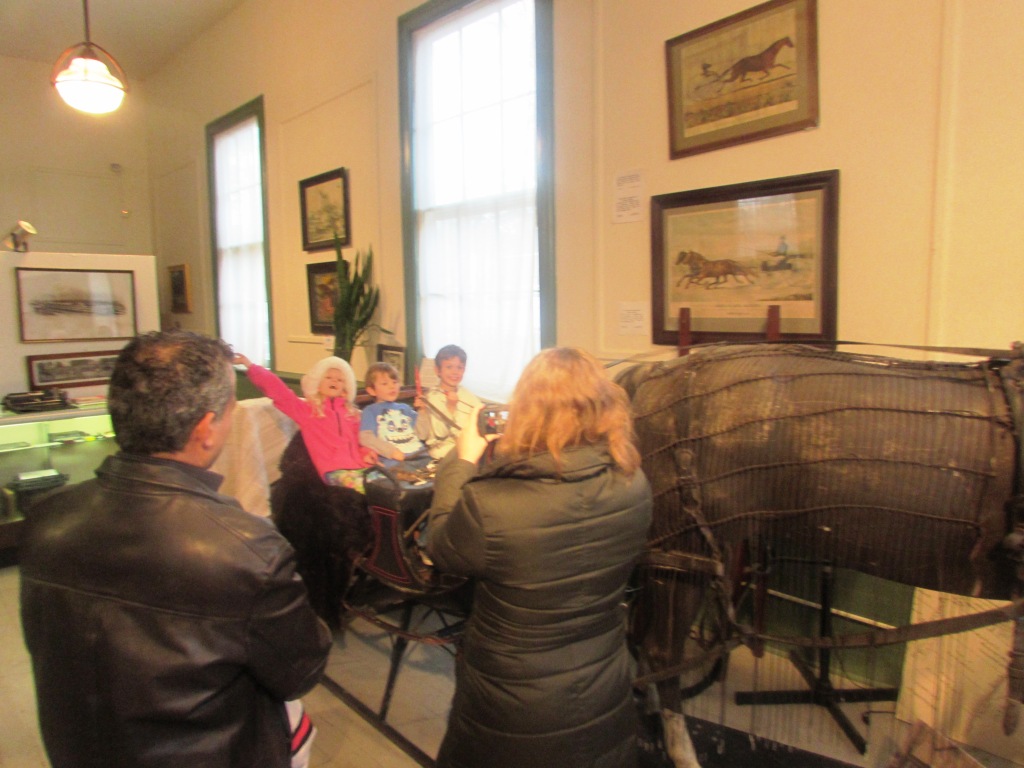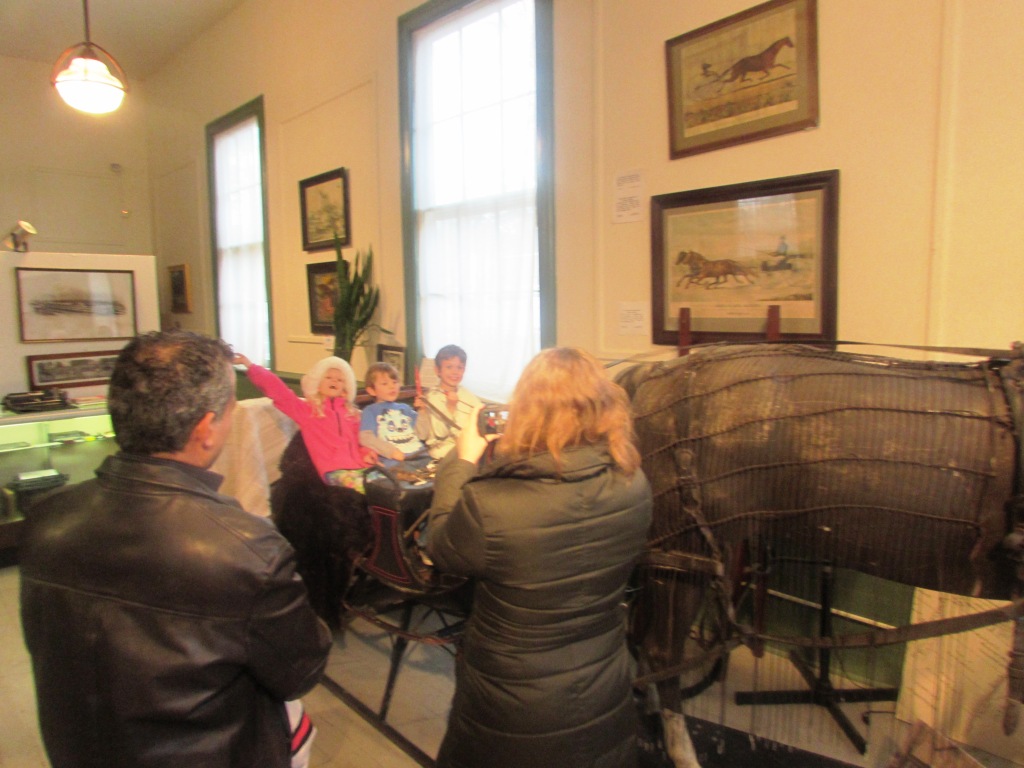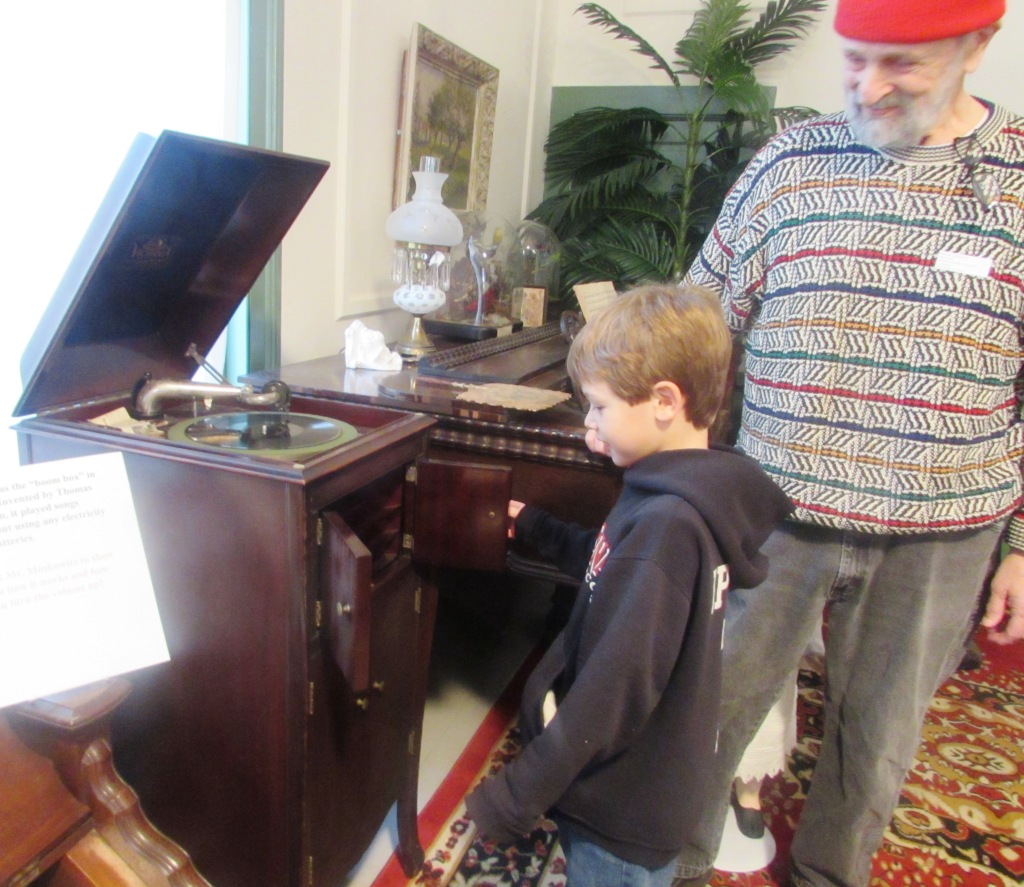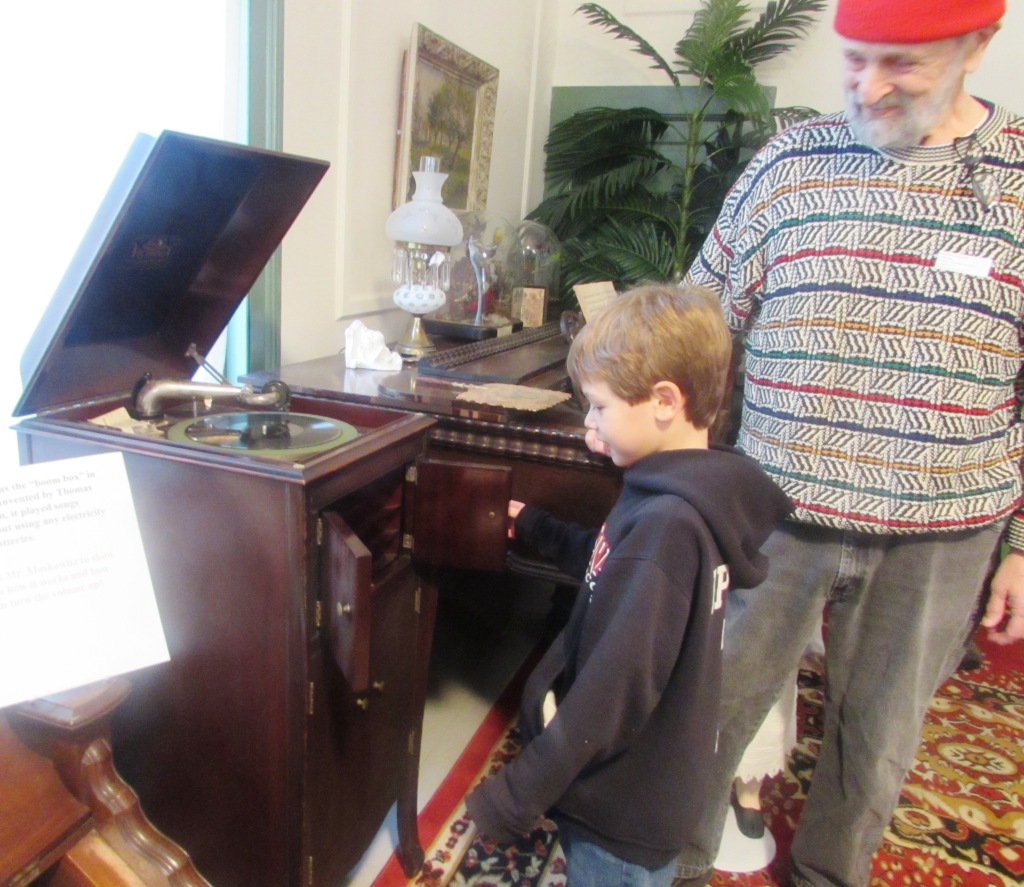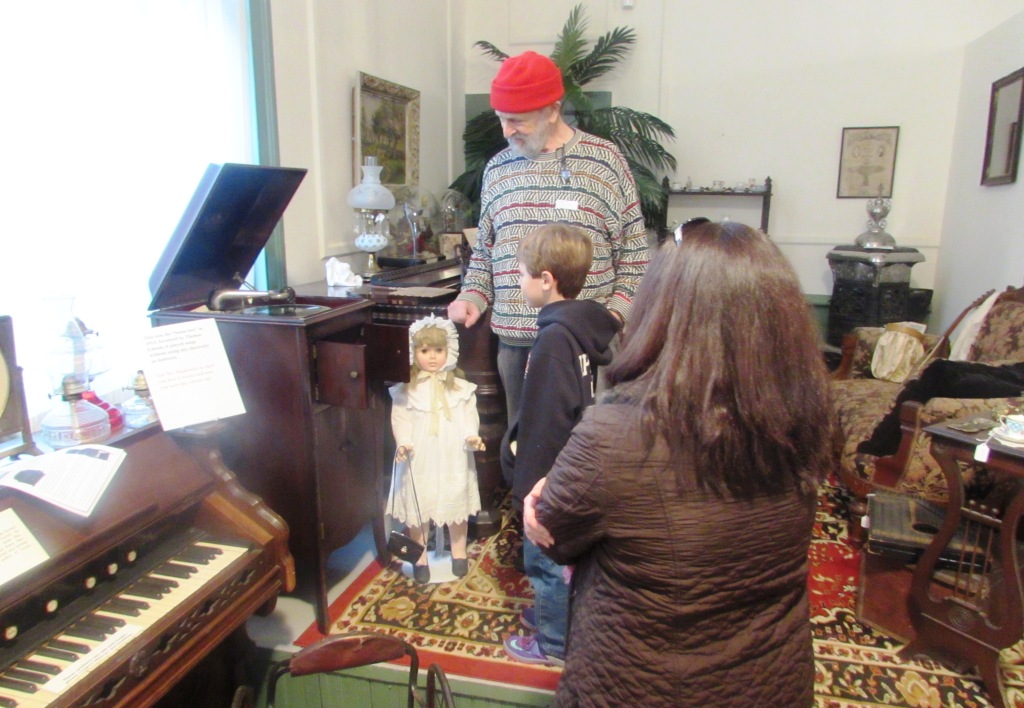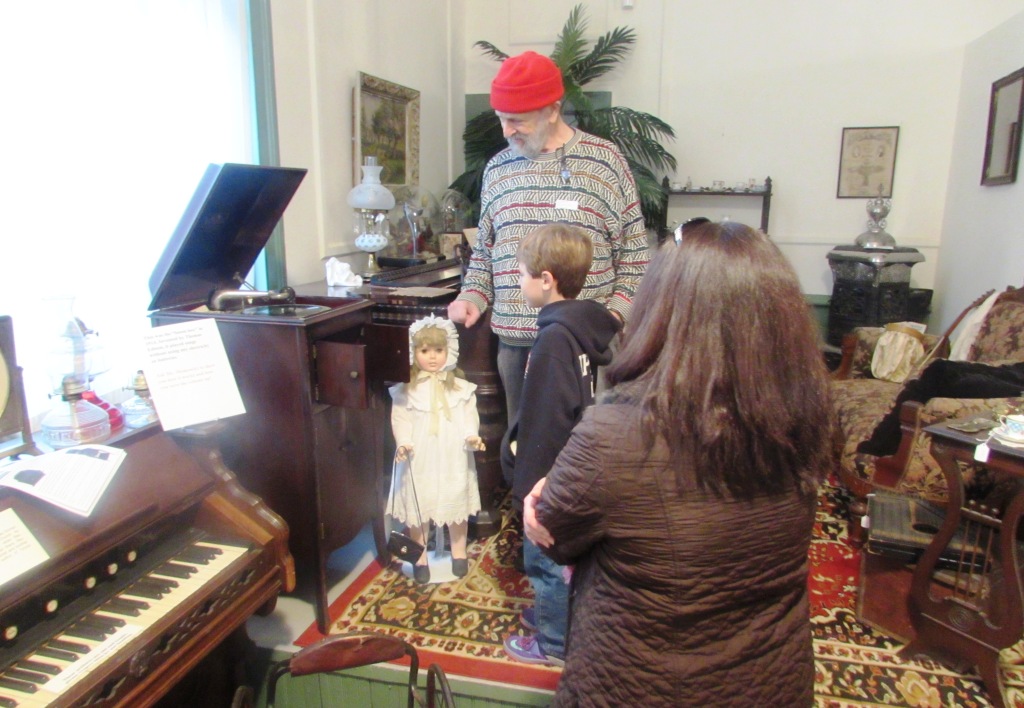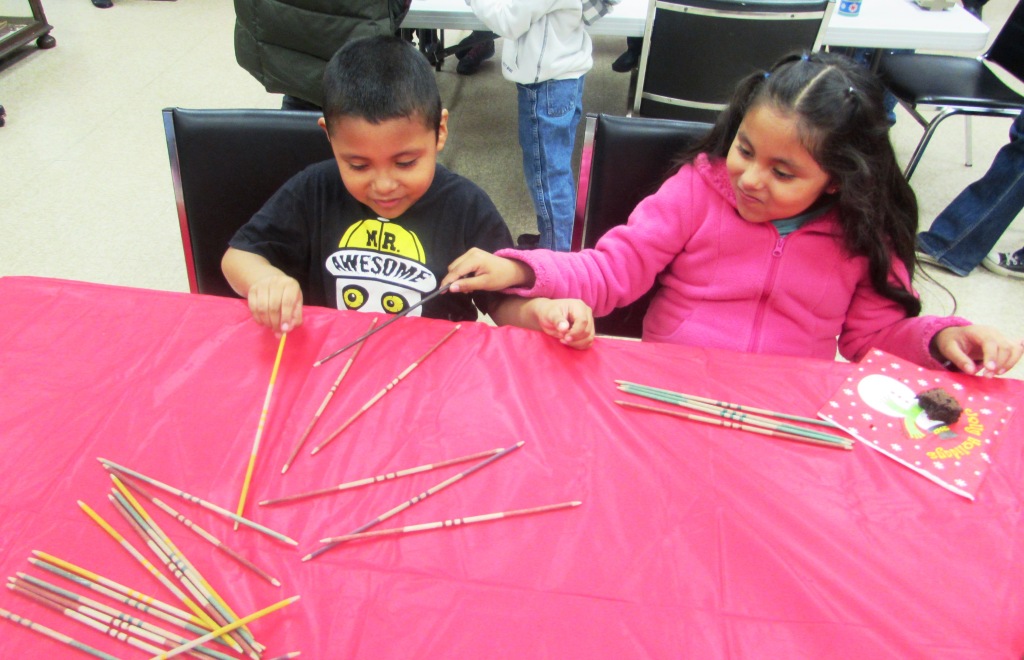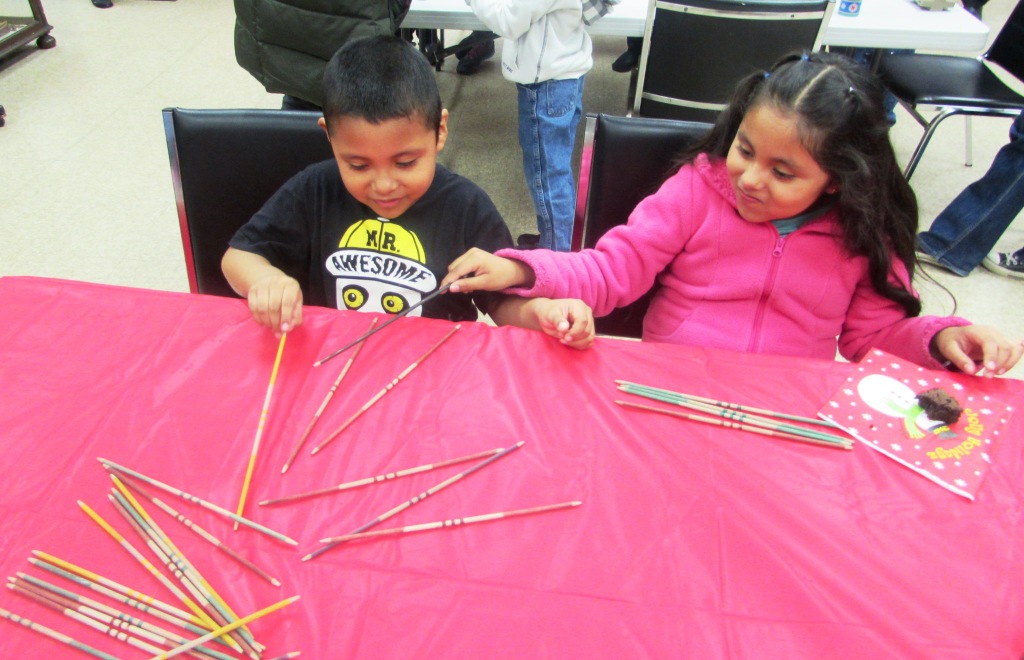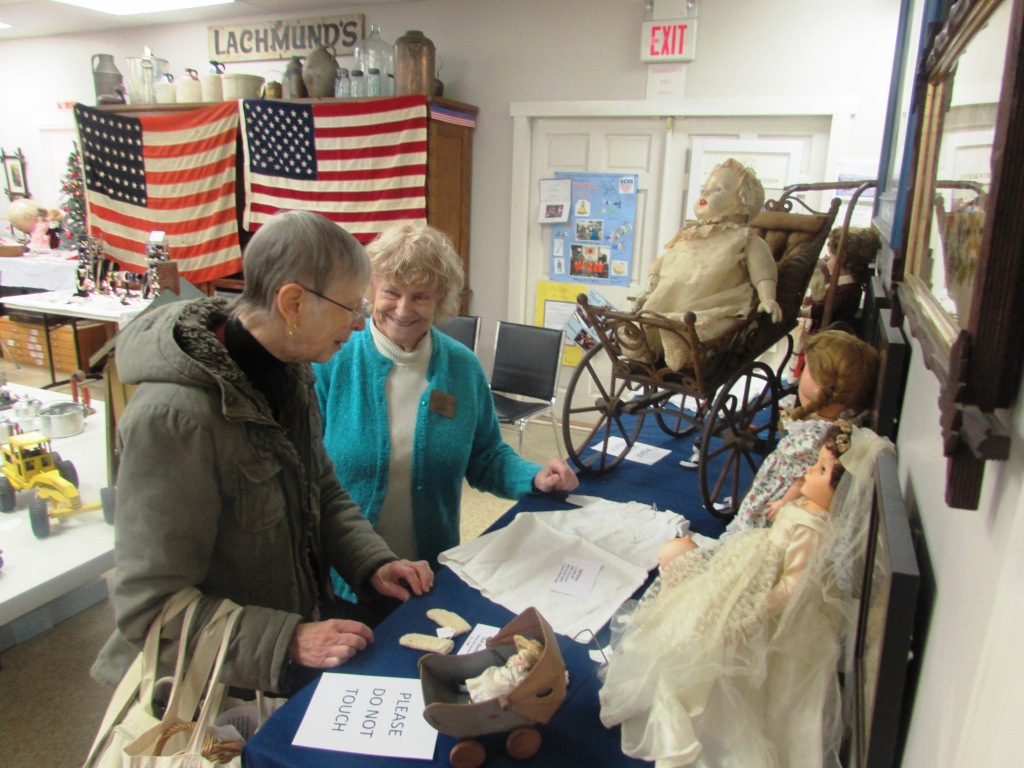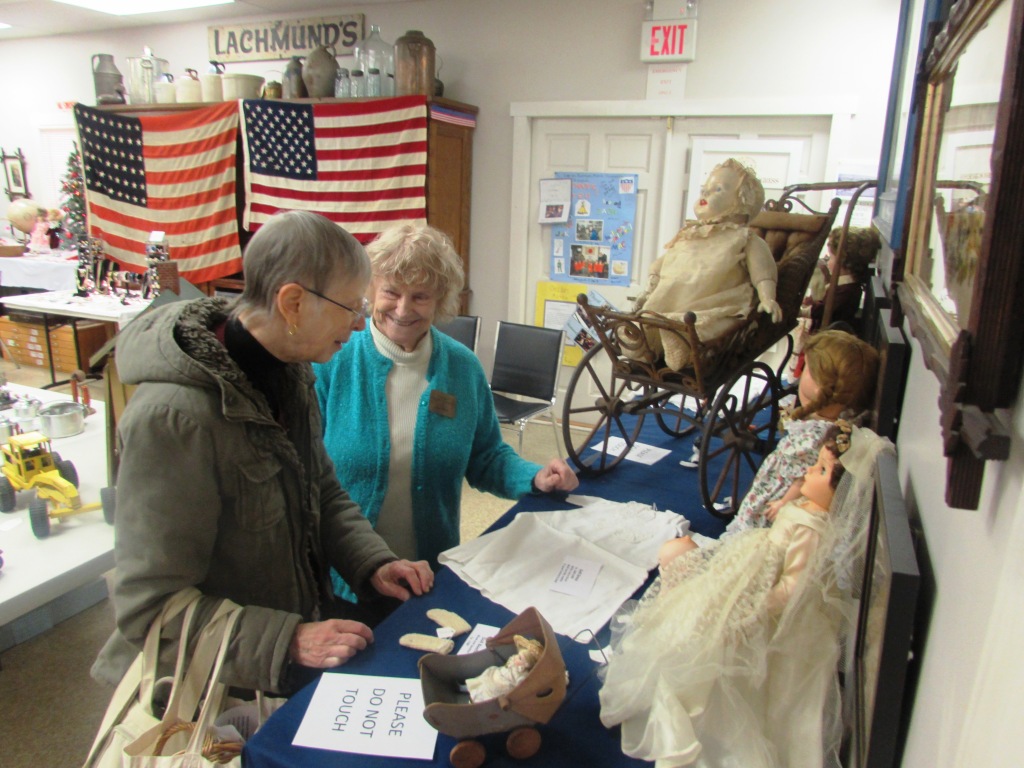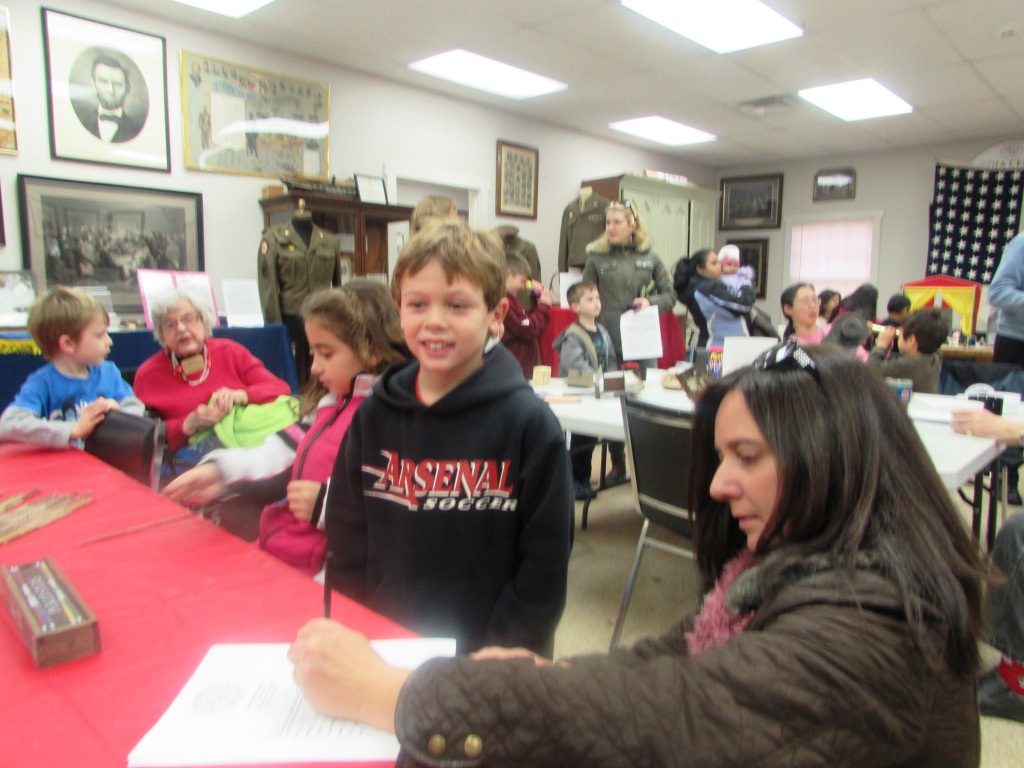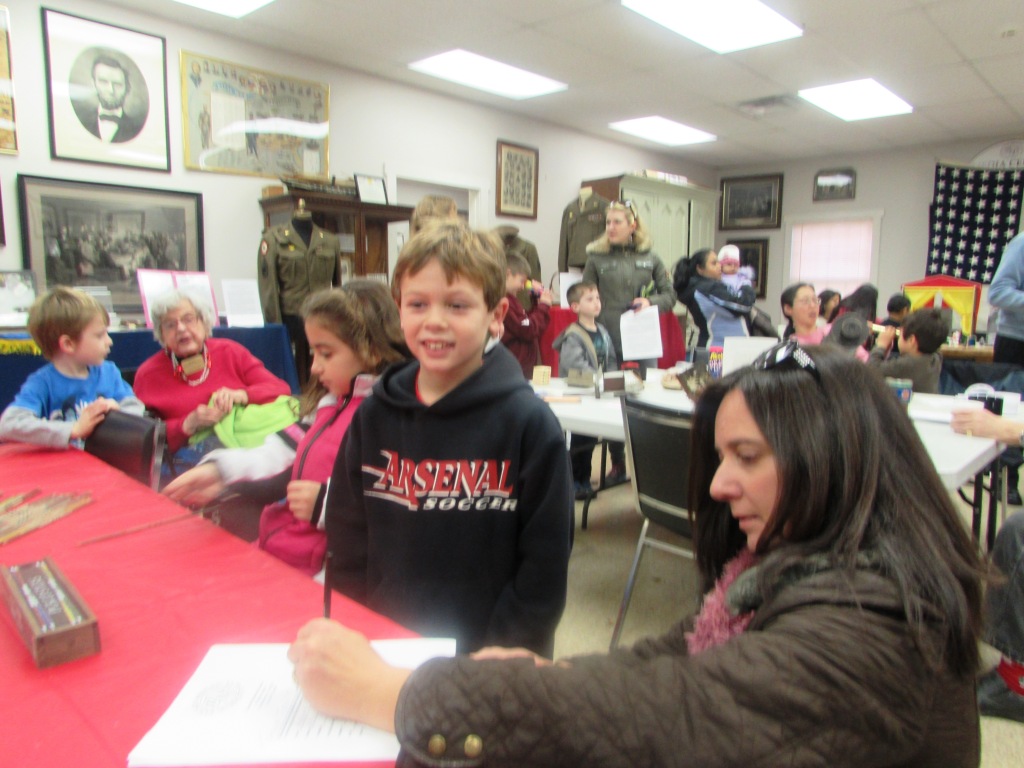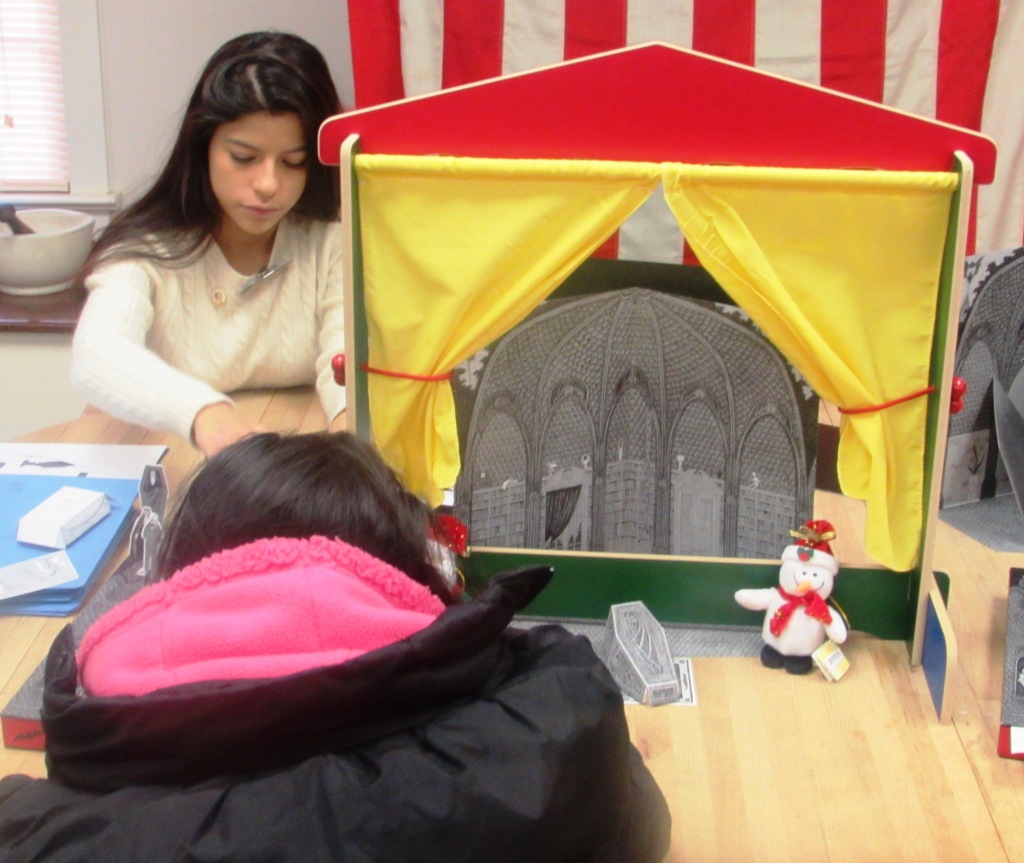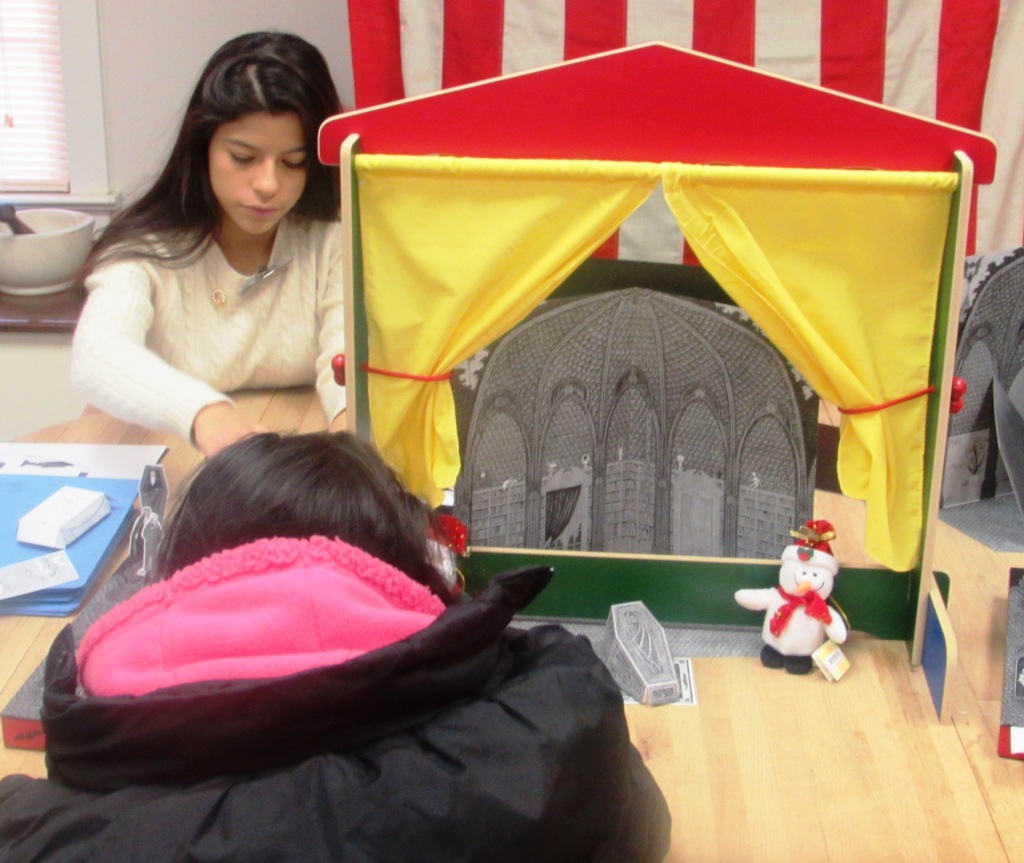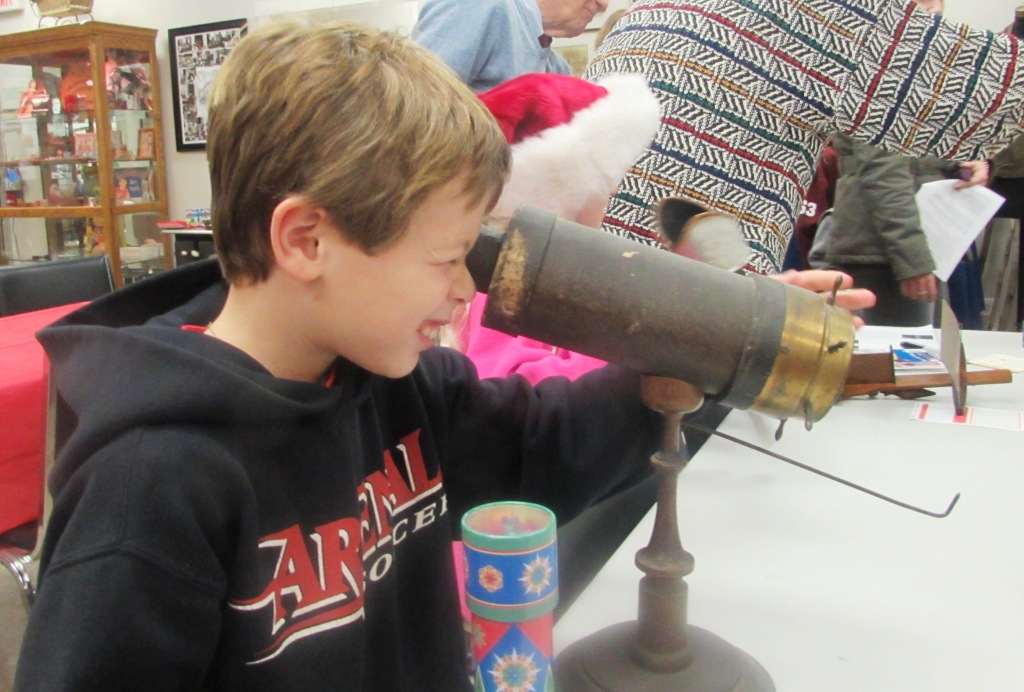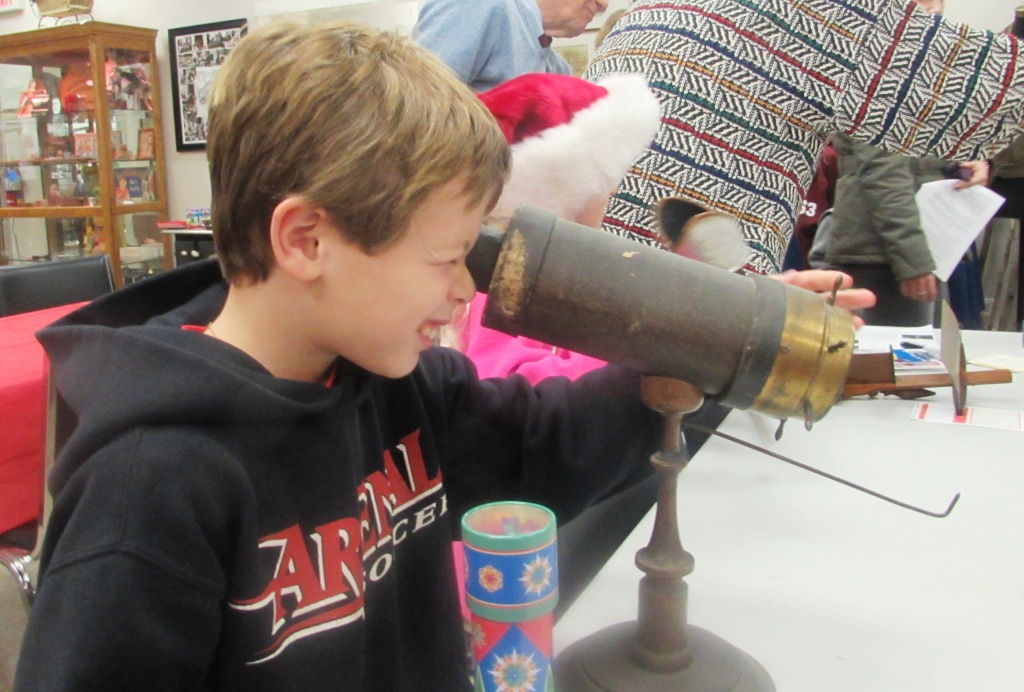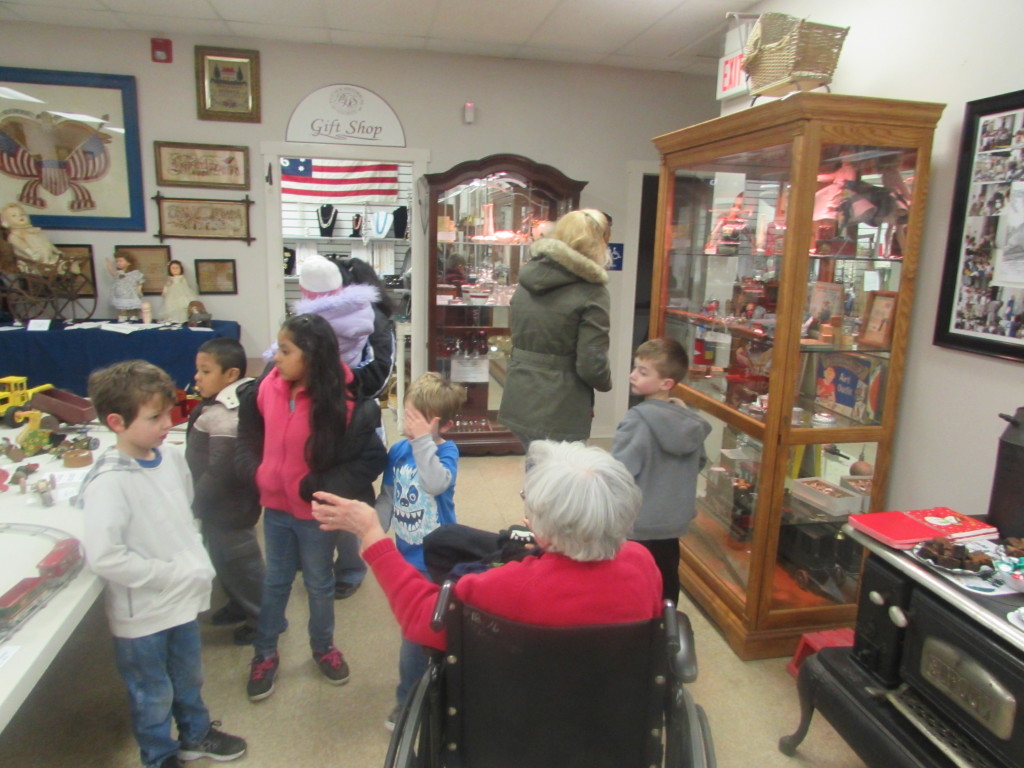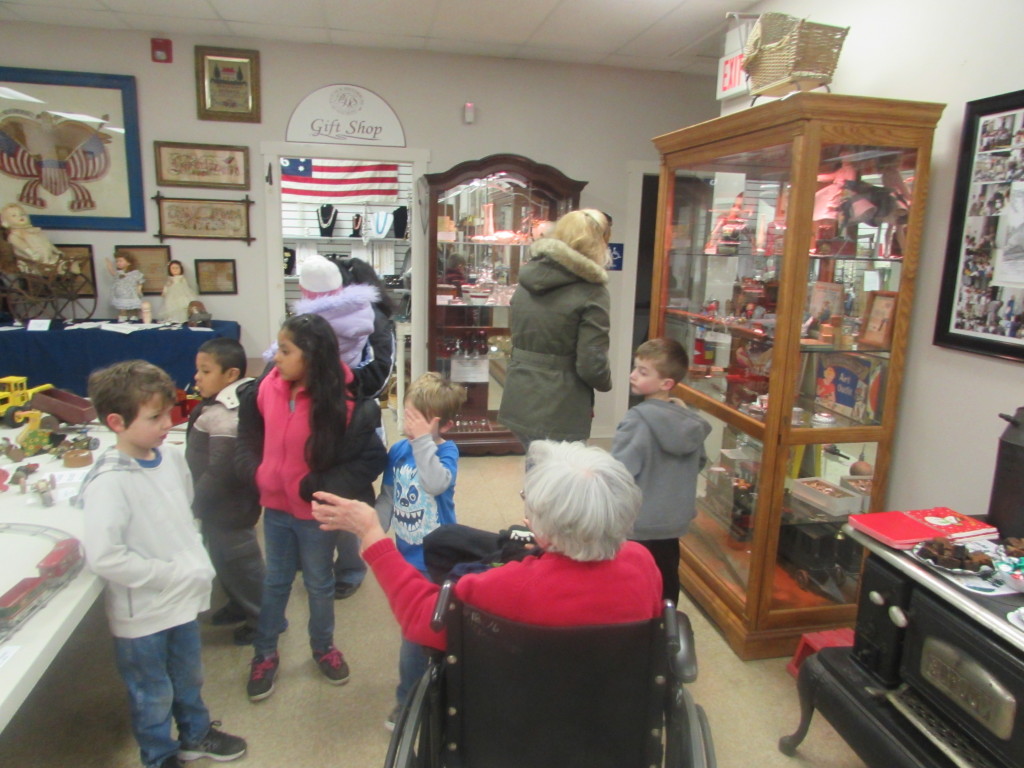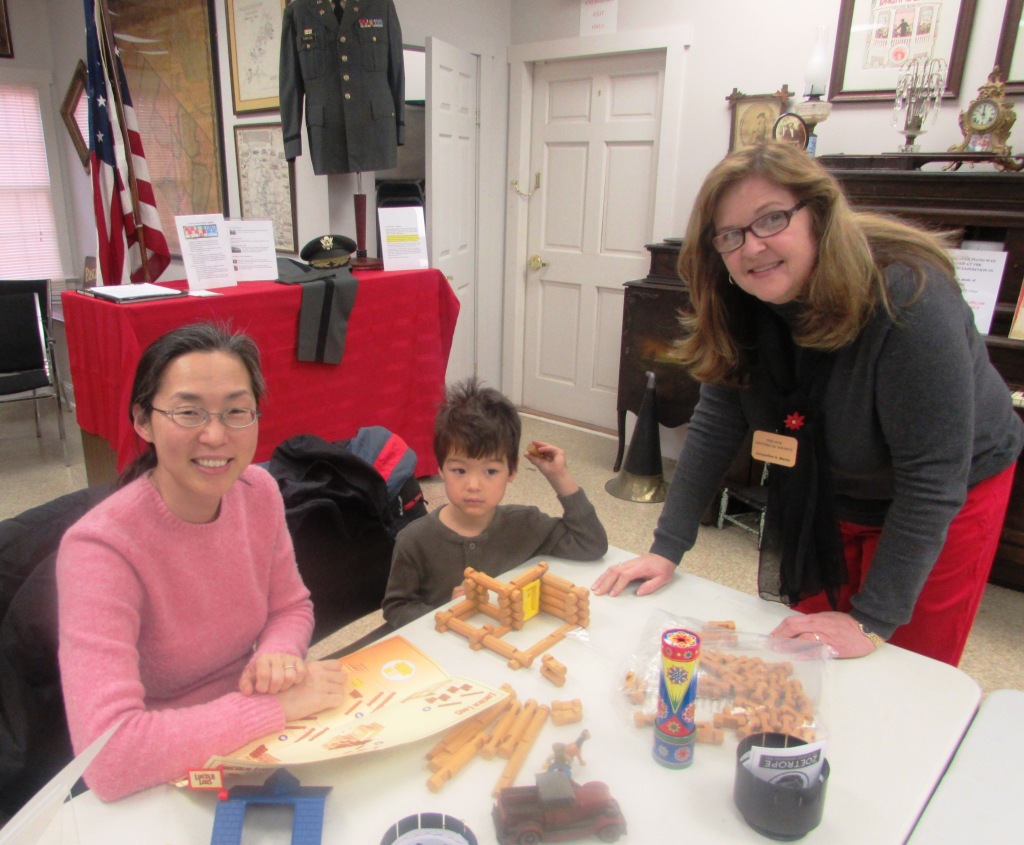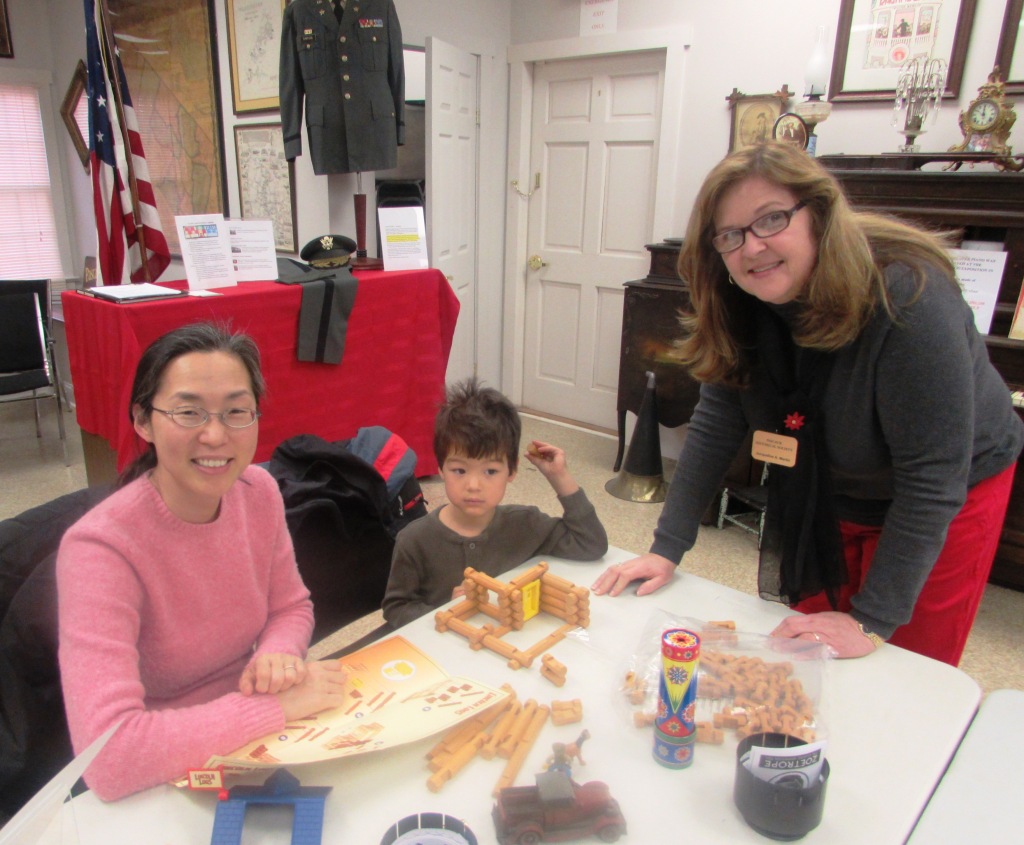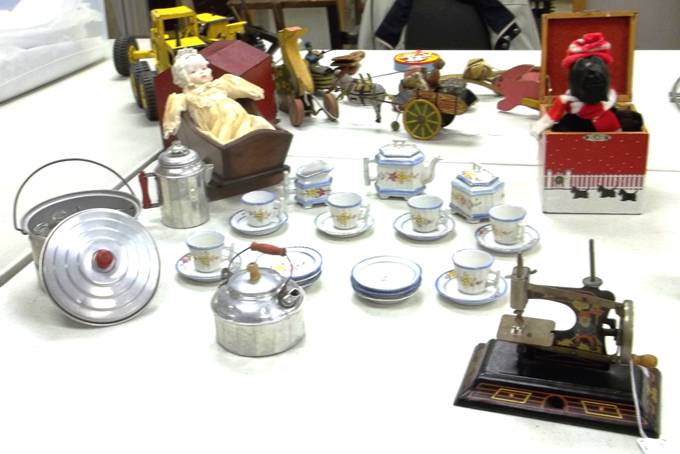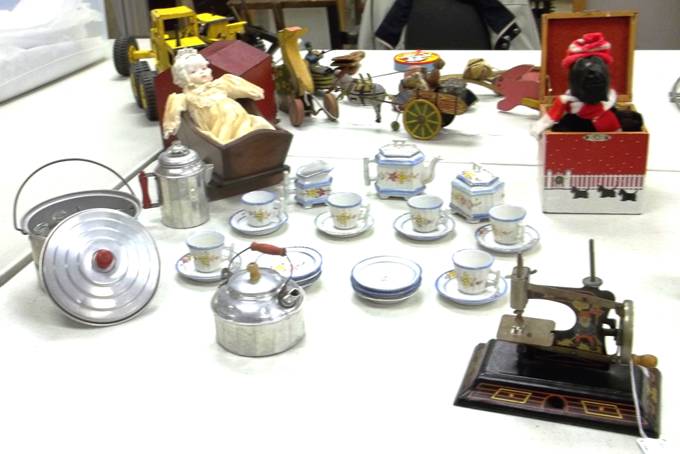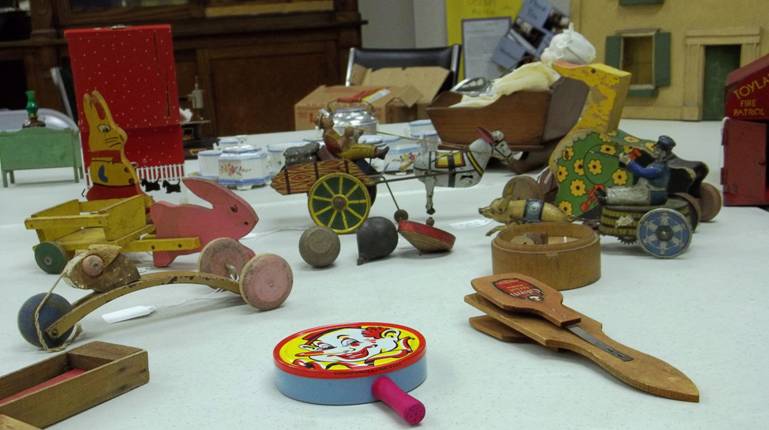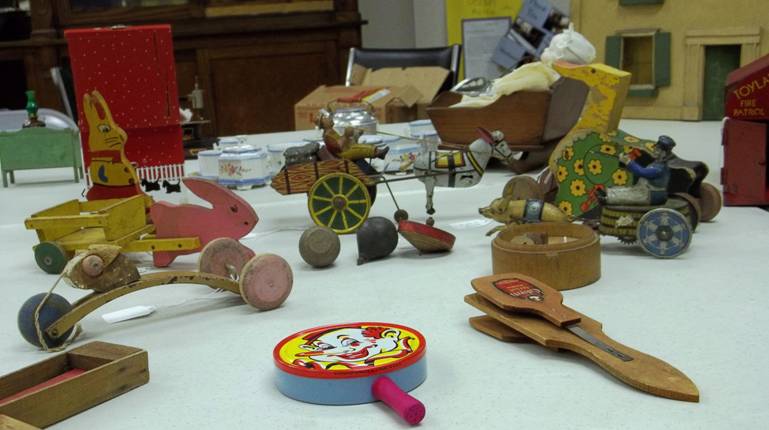 =================================
On Sunday, November 16, Wolf Scouts from Pack 350 in Westwood spent an enjoyable hour touring the museum. Tours can be arranged by e-mailing info@pascackhistoricalsociety.org.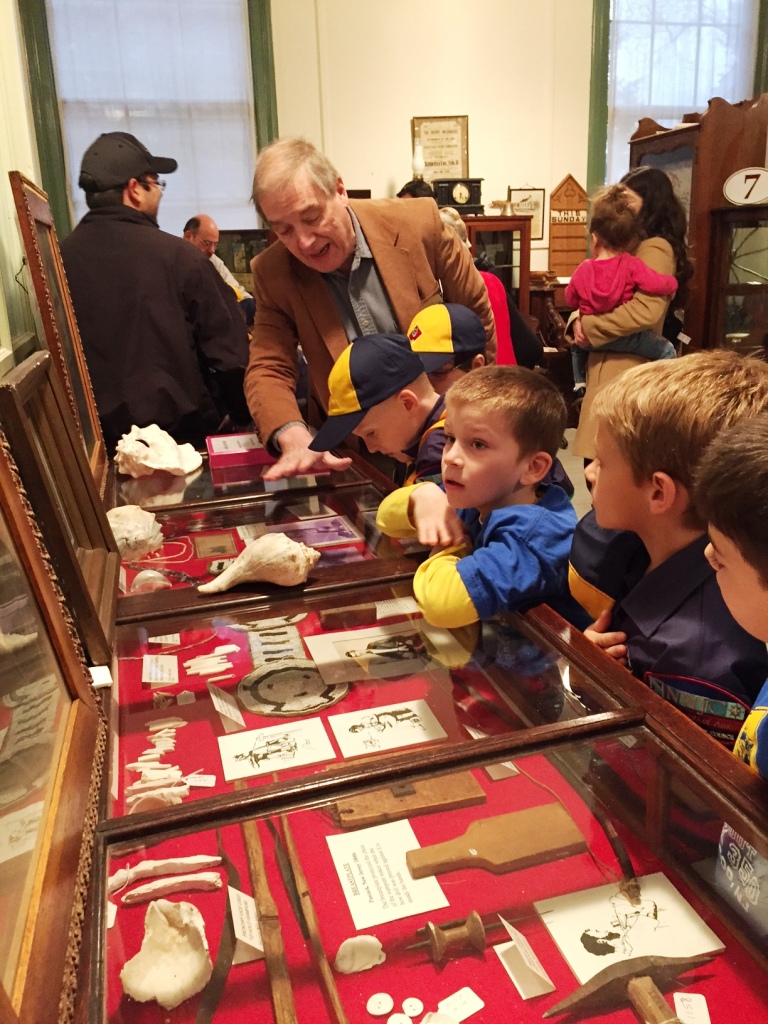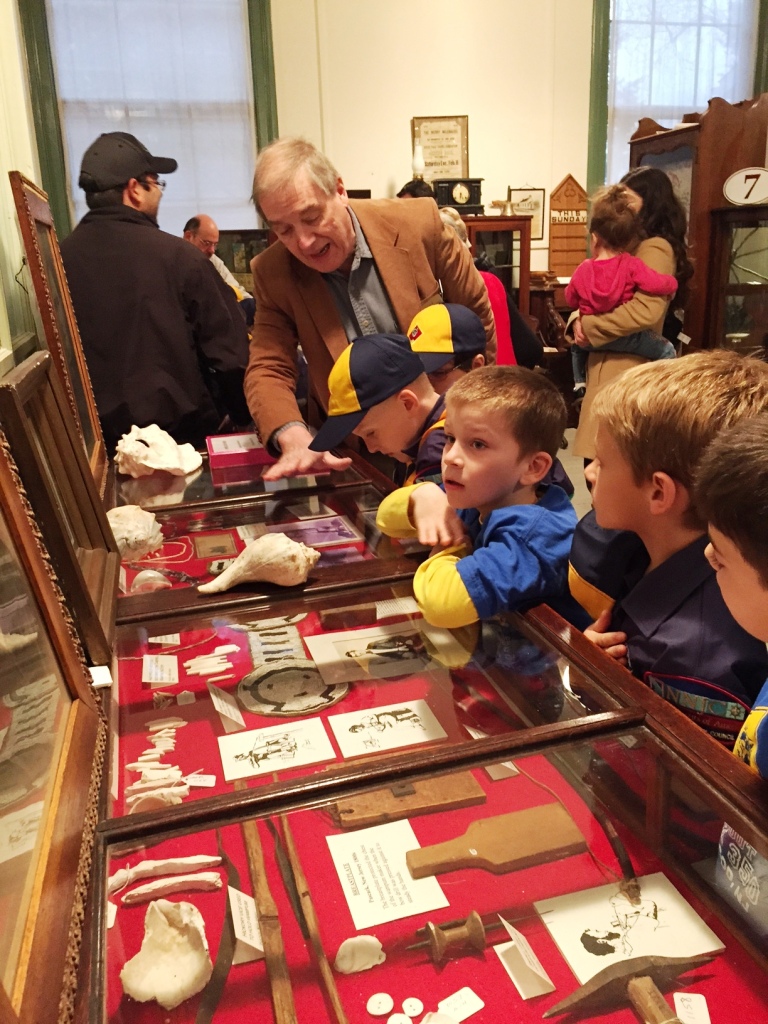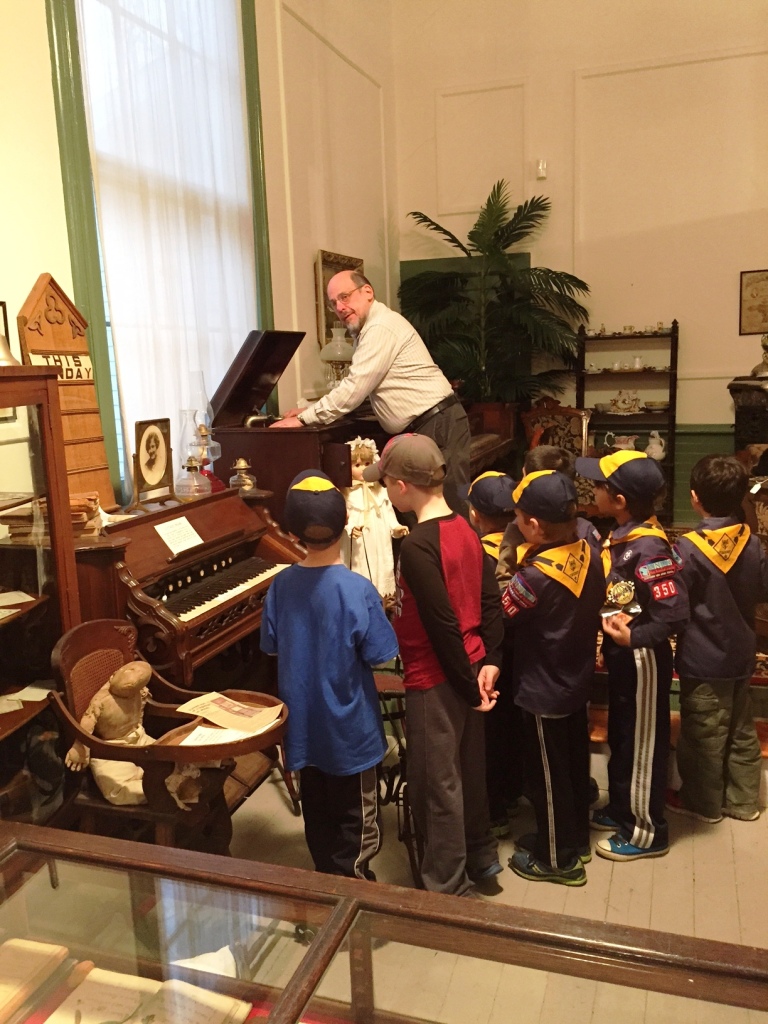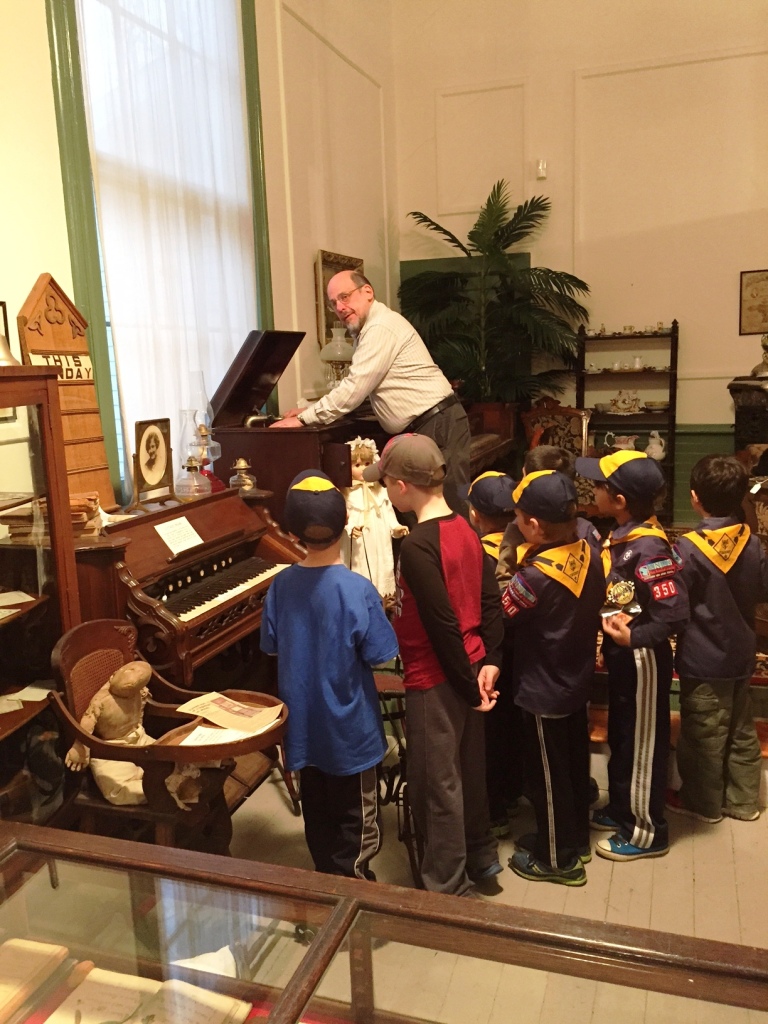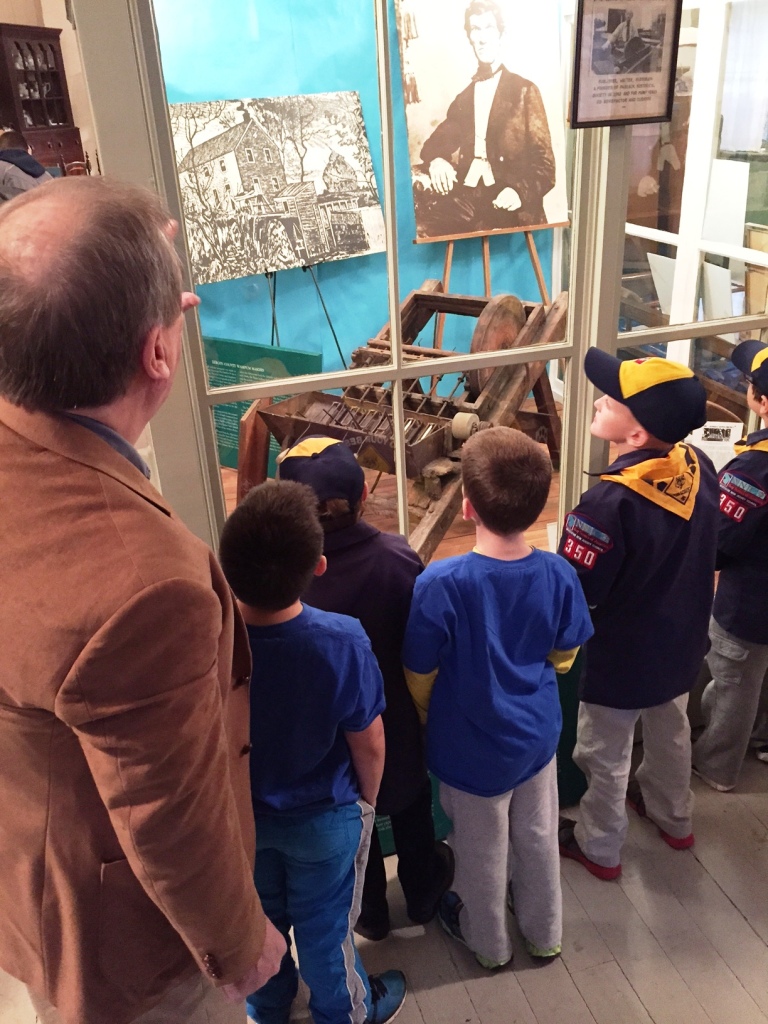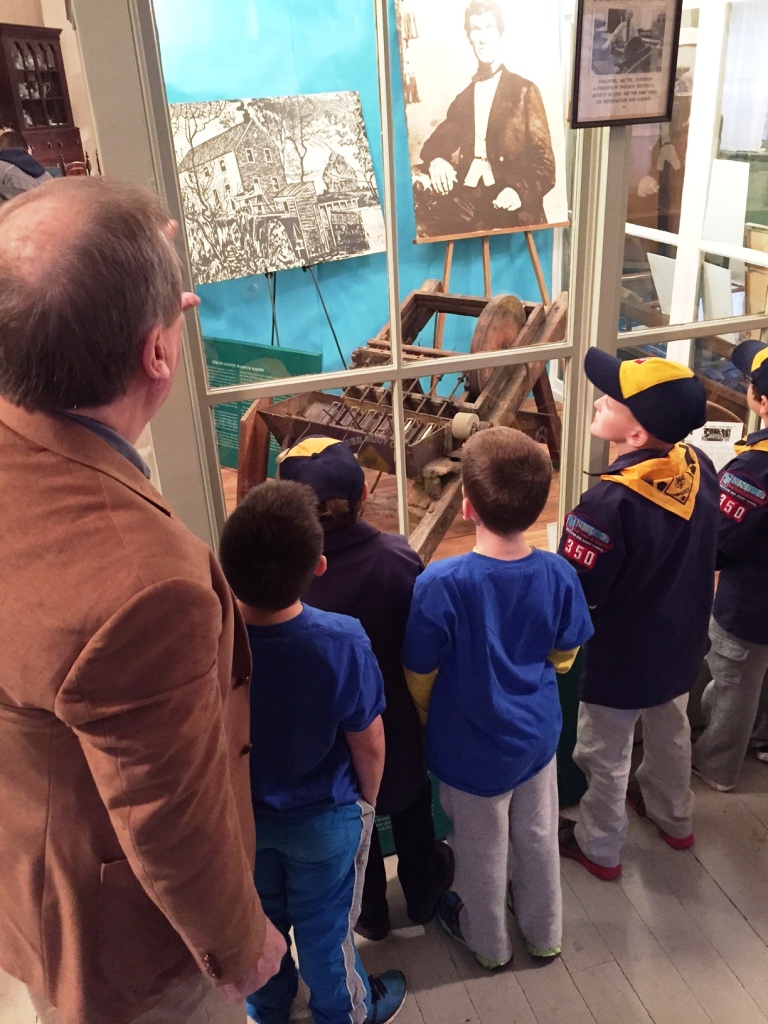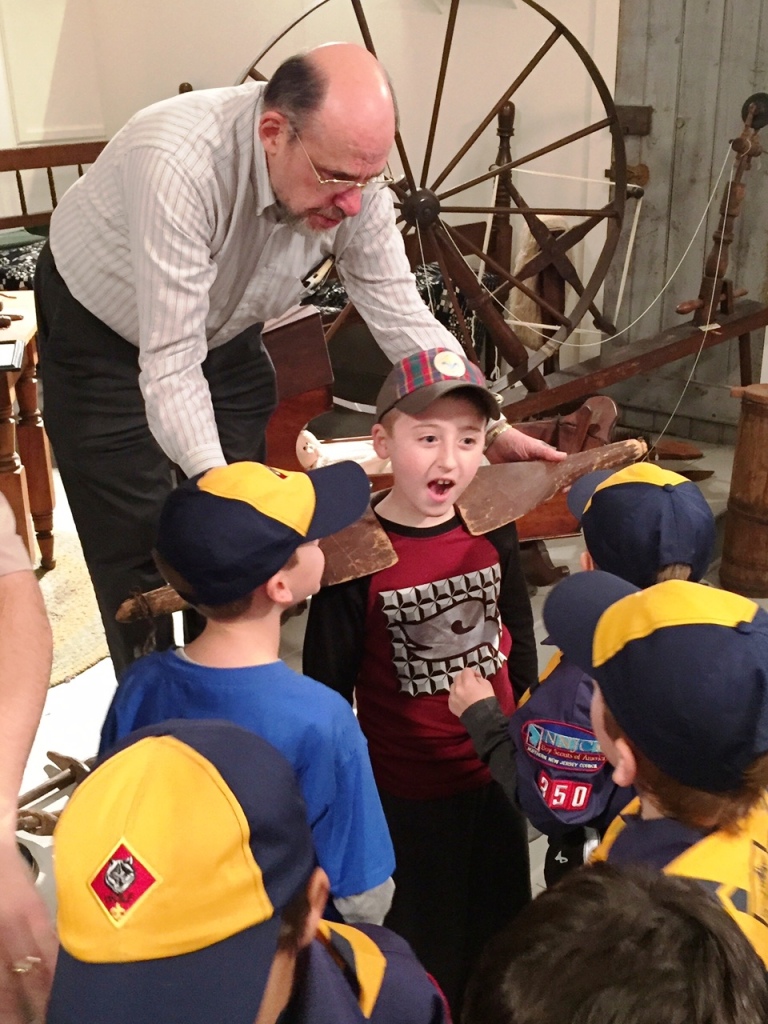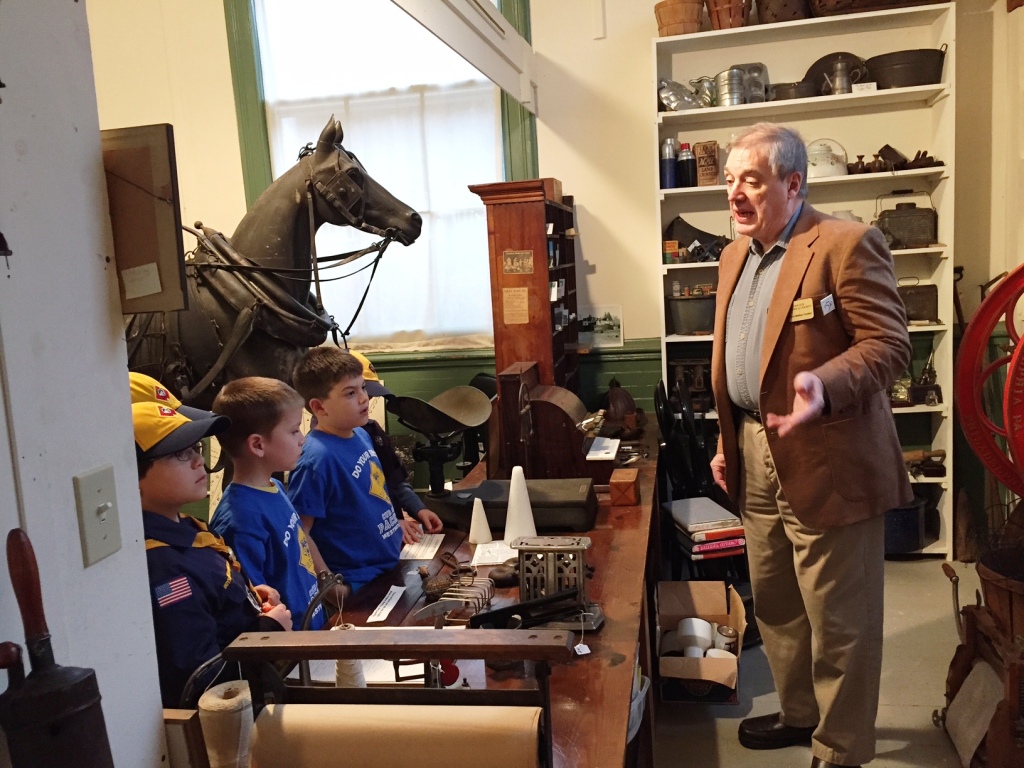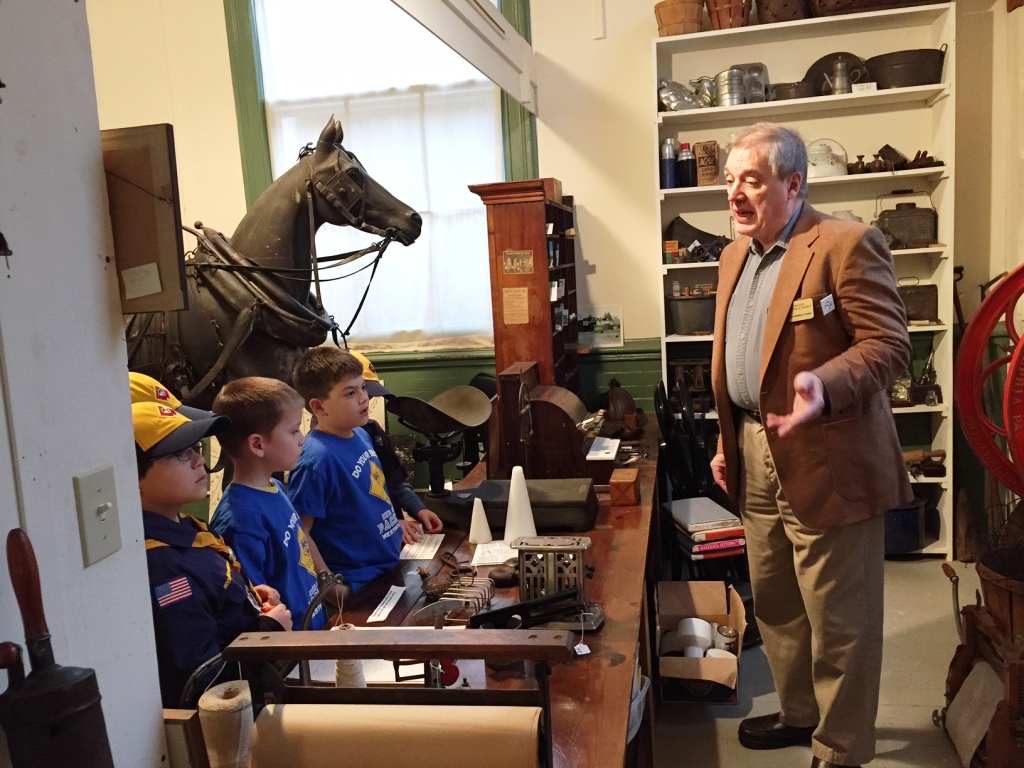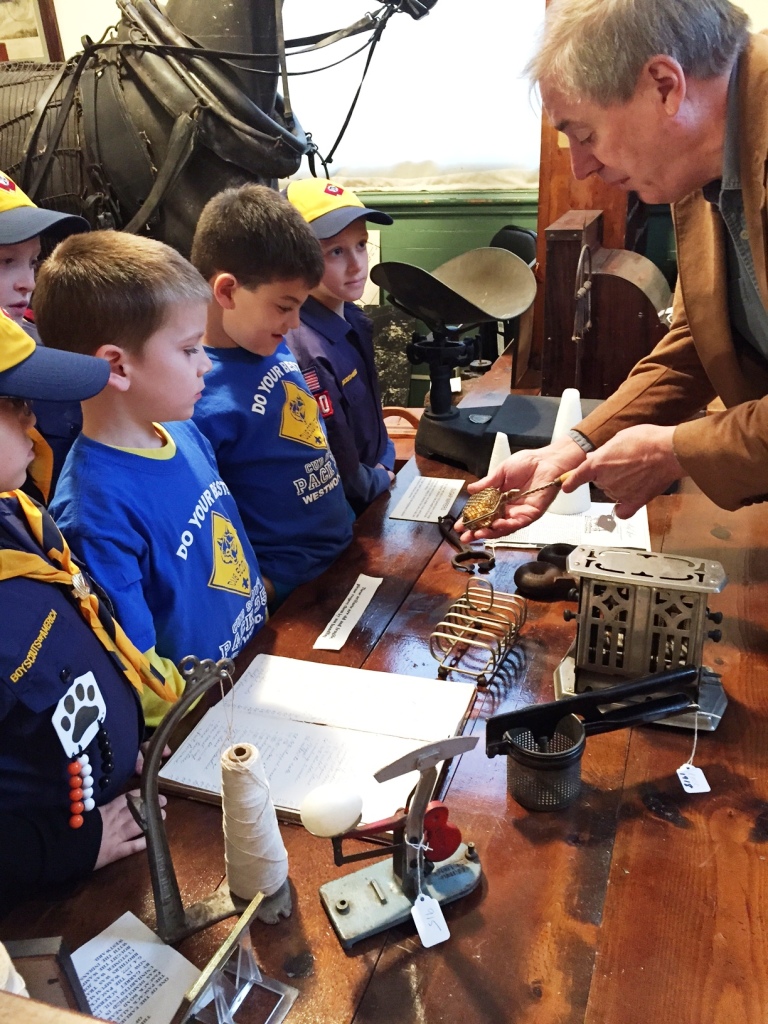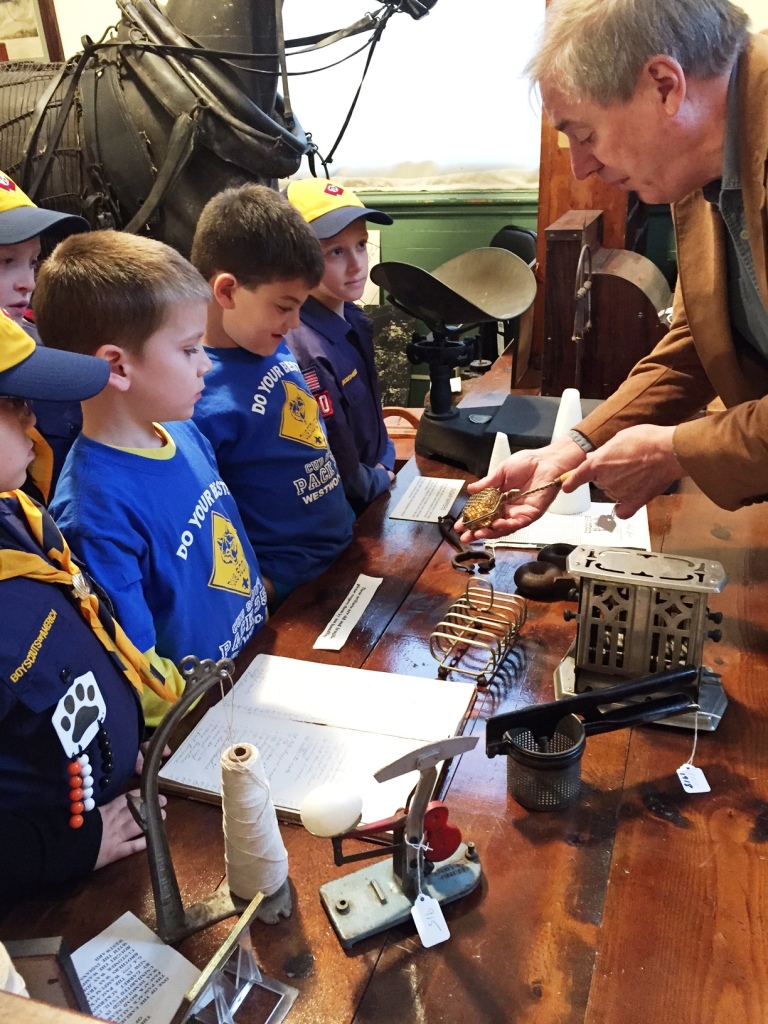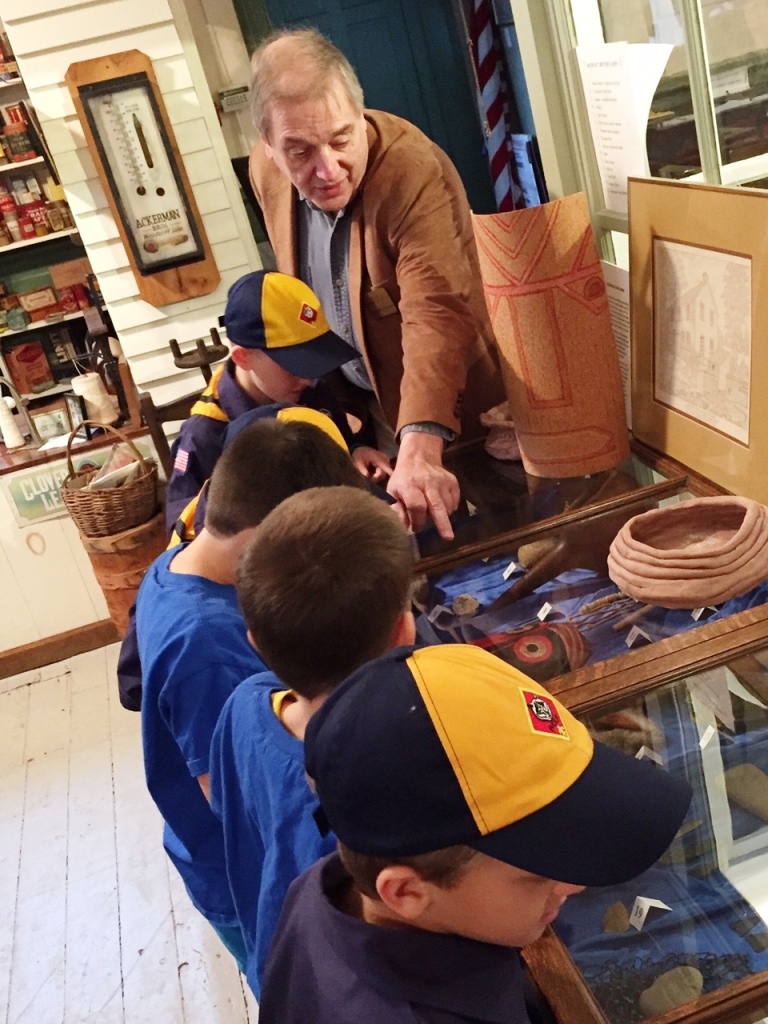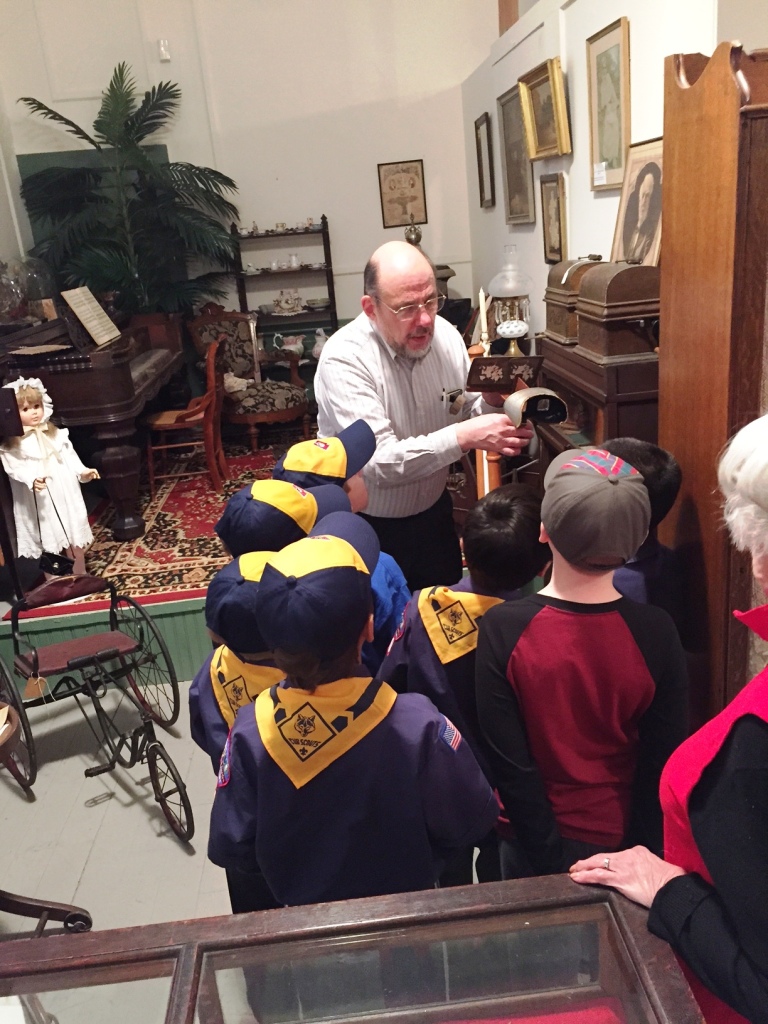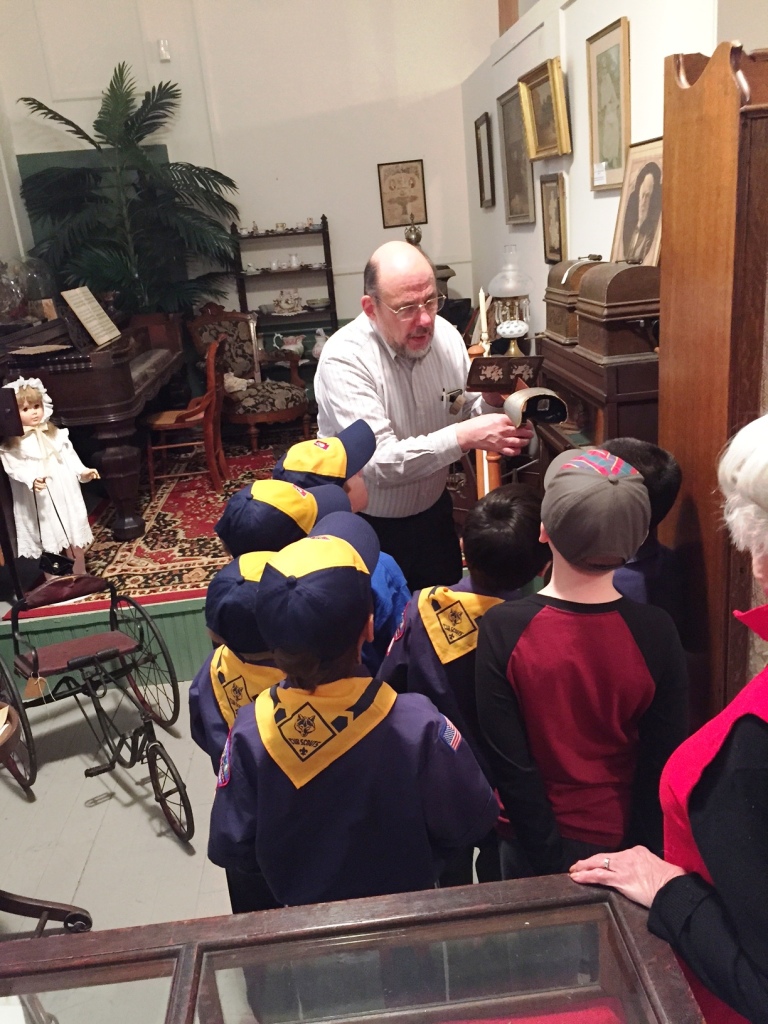 =================================
"GEN. ALBERT C. WEDEMEYER: AMERICA'S UNSUNG STRATEGIST IN WWII"
On Sunday, November 9, at the approach of Veterans' Day, the Society welcomed an audience of about 50 to hear Dr. John J. McLaughlin, Esq.,give a talk entitled "GENERAL ALBERT C.WEDEMEYER: AMERICA'S UNSUNG STRATEGIST IN WORLD WAR II".
McLaughlin, a graduate of Seton Hall University School of Law, received his doctorate in history from Drew University in 2008, writing his dissertation on Wedemeyer. Currently Dr. McLaughlin is the founder and moderator of the New Jersey World War II Book Club.

Gen. A.C. Wedemeyer
Like many heroes of the Second World War, General Albert C. Wedeymeyer's career has been largely overshadowed by such well known figures as Marshall, Patton, Montgomery and Bradley. Wedemeyer's legacy as the main planner of the D-Day invasion is almost completely forgotten today.
Wedemeyer was the primary author of the "Victory Program" that mobilized US resources and directed them at crucial points in order to secure victory over the Axis. In the late 1930s he had the unique experience of being an exchange student at the German Kriegsakademia, the Nazi equivalent to the US Command and General Staff School.  As the only American to attend, he was thus the only ranking officer in the US who recognized the tactics of blitzkrieg and he knew how to respond.
To see The Record's coverage of the event, follow the link: http://www.northjersey.com/news/pascack-historical-society-hears-about-unsung-world-war-ii-hero-1.1130011.
=================================
On Sunday, September 28, historian Todd Braisted captivated an audience of 65 with his presentation of "BERGEN'S WAR: THE AMERICAN REVOLUTION IN BERGEN COUNTY".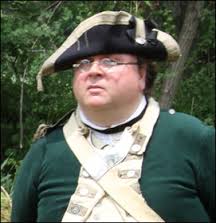 It was most appropriate that Mr. Braisted, past president of the Bergen County Historical Society, author, reenactor  and independent researcher of Loyalist military studies, gave his talk on the 236th anniversary of the Baylor Massacre. Author of numerous journal articles and books,  Braisted's latest book is entitled Bergen County Voices from the American Revolution .
=================================
PHS Interns Continue to Make News
The July 24 edition of Community Life featured a story on one of our newest interns, Miss Sophiana Leto. Through the years the Society has been blessed to have wonderful interns that have added much to our mission of "preserving the past for the future".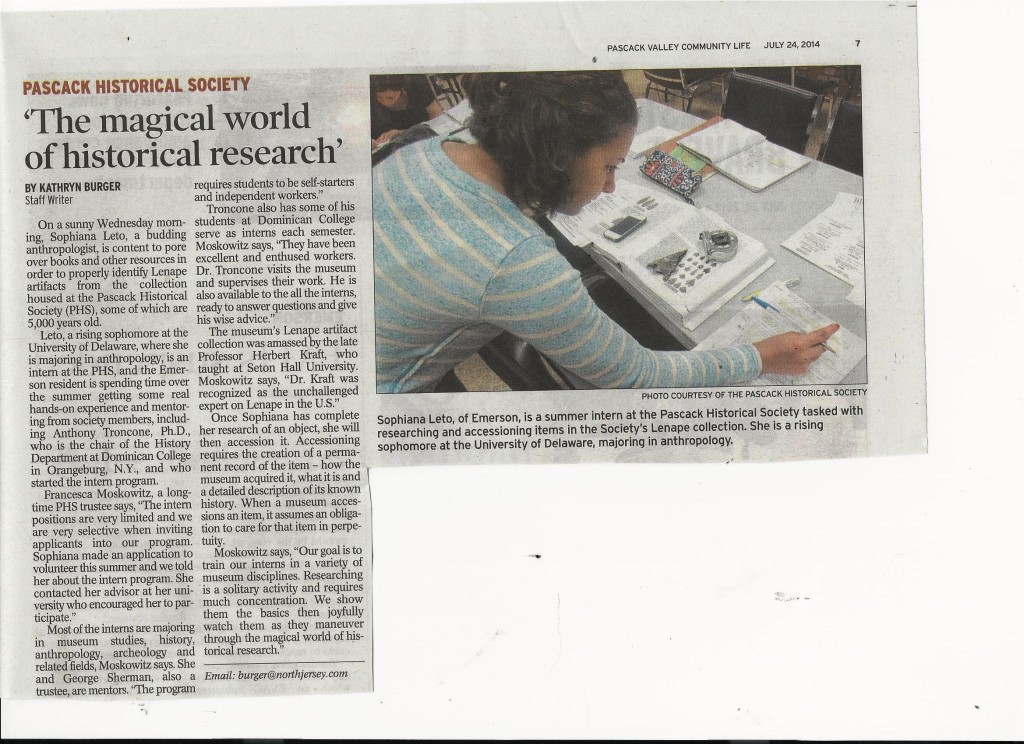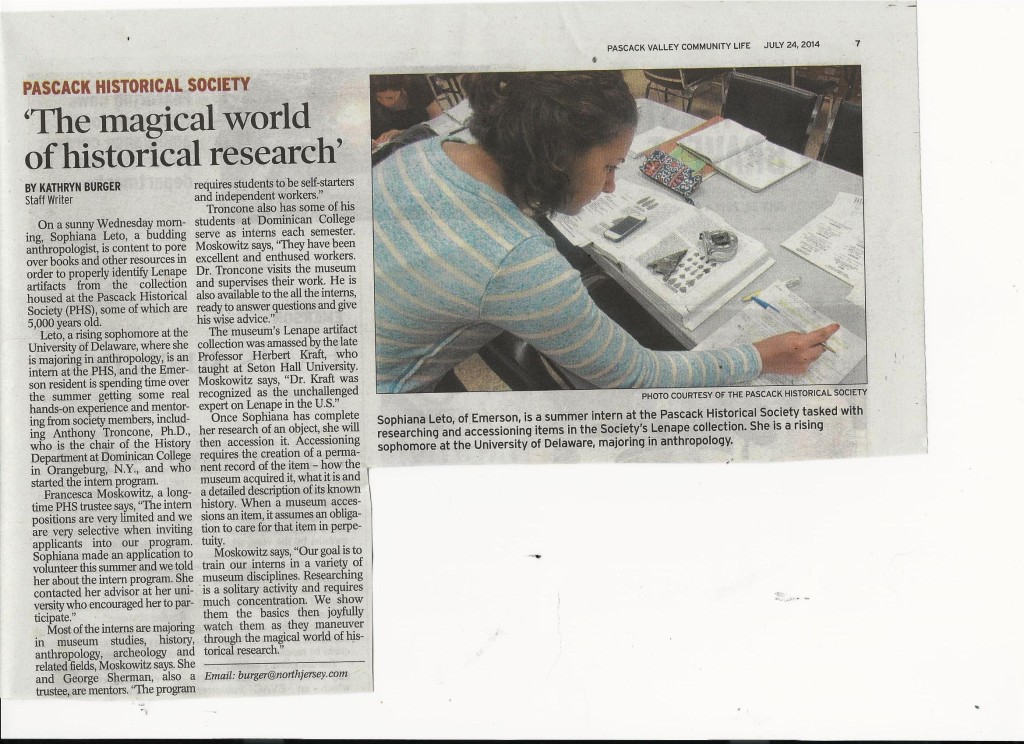 Initiated by PHS Historical Advisory Board Chairman Dr. Anthony Troncone several years ago, the internship program continues to be highly selective. Candidates must be interviewed at length to see if their qualifications, personality and commitment fit with ours. Internships are available to both high school and college students. Selected students are expected to work during regular visiting hours on Wednesdays from 10-12 and from Sundays from 1-4 whenever they are available.
If you know of anyone, now or in the future, who might be interested in applying for an internship, contact PHS President George Sherman at info@pascackhistoricalsociety.org or send a letter of interest to P.O. Box 85 Park Ridge, NJ 07656.
=================================
Lenape Lifeways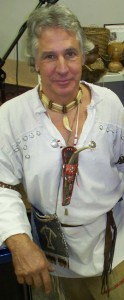 Speaker John Kraft visited the Pascack Historical Society on Sunday, May 18th, 2014. He is a nationally known archaeologist, as well as the author and creator of the Indian Village at Waterloo Village (a non-profit educational resource center). He is recognized as the leading expert on Lenape Indians in the country today. During his presentation, Kraft detailed life of New Jersey's native peoples from 12,000 years ago to the present. The program examined Lenape legends, art, religious beliefs, customs and traditions. In addition, he showed how they obtained food, clothing and tools, and described their government and interactions with European settlers.
According to Mr. Kraft, families were very important to the Lenape Indians. There were strong ties between parents and children, and among the related families that made up the clan. Within their own group the Indians were kind to one another. They felt a sense of responsibility towards everyone in their community. The land belonged to the whole community, shelters were shared, and no one hoarded valuable possessions.
=================================
PHS HIGH SCHOOL INTERNS SHINE
Three hundred fifty years ago, New Jersey came into existence. On March 9, 2014 the Historical Society joined in the state-wide celebration of that occurrence by highlighting the oldest items in our collection. The exhibit was curated by our 5 high school interns and featured our 1737 Dutch Bible, the Tice Quilt made from a circa 1740 fabric, a Linsey Woolsey petticoat from the 1760's, and a Staffordshire Bowl dated 1775.